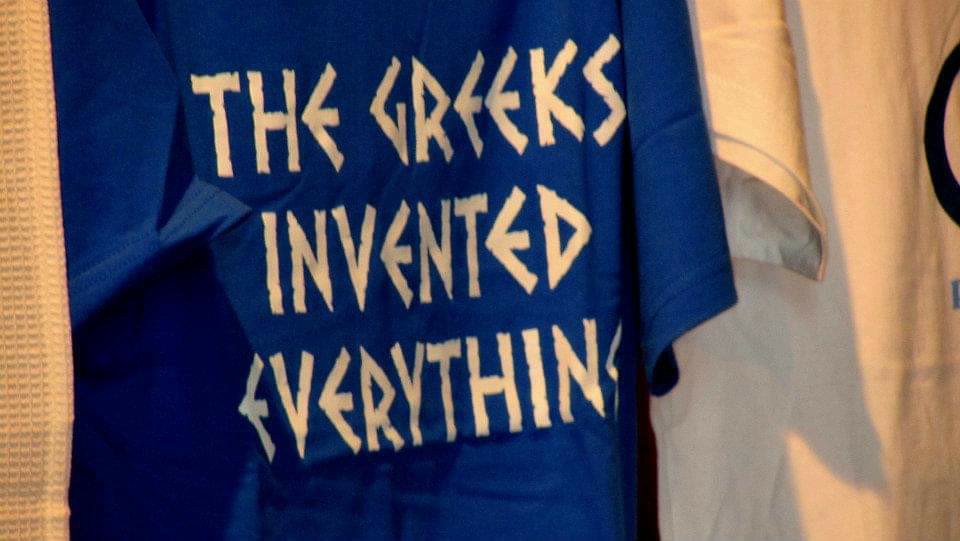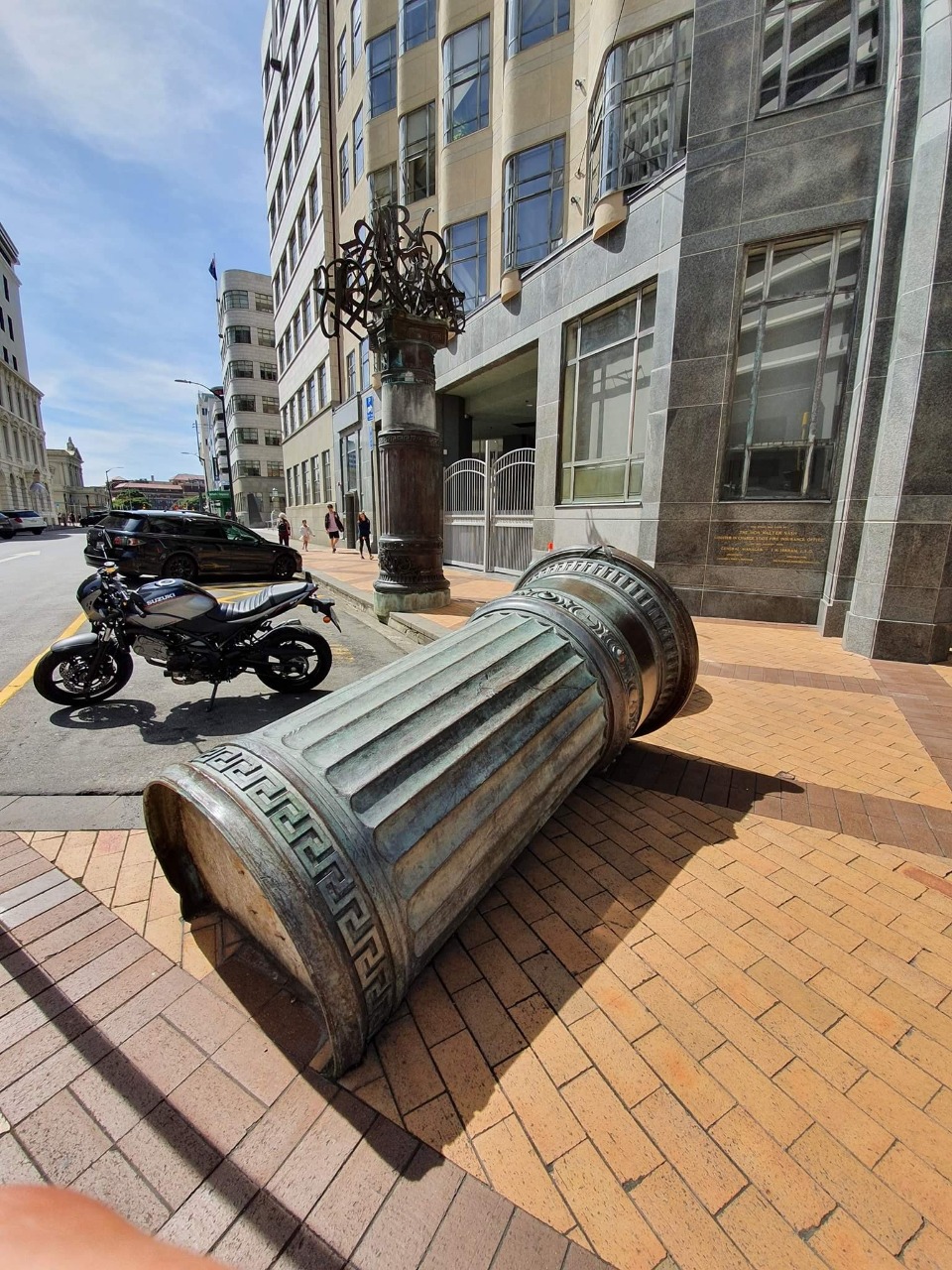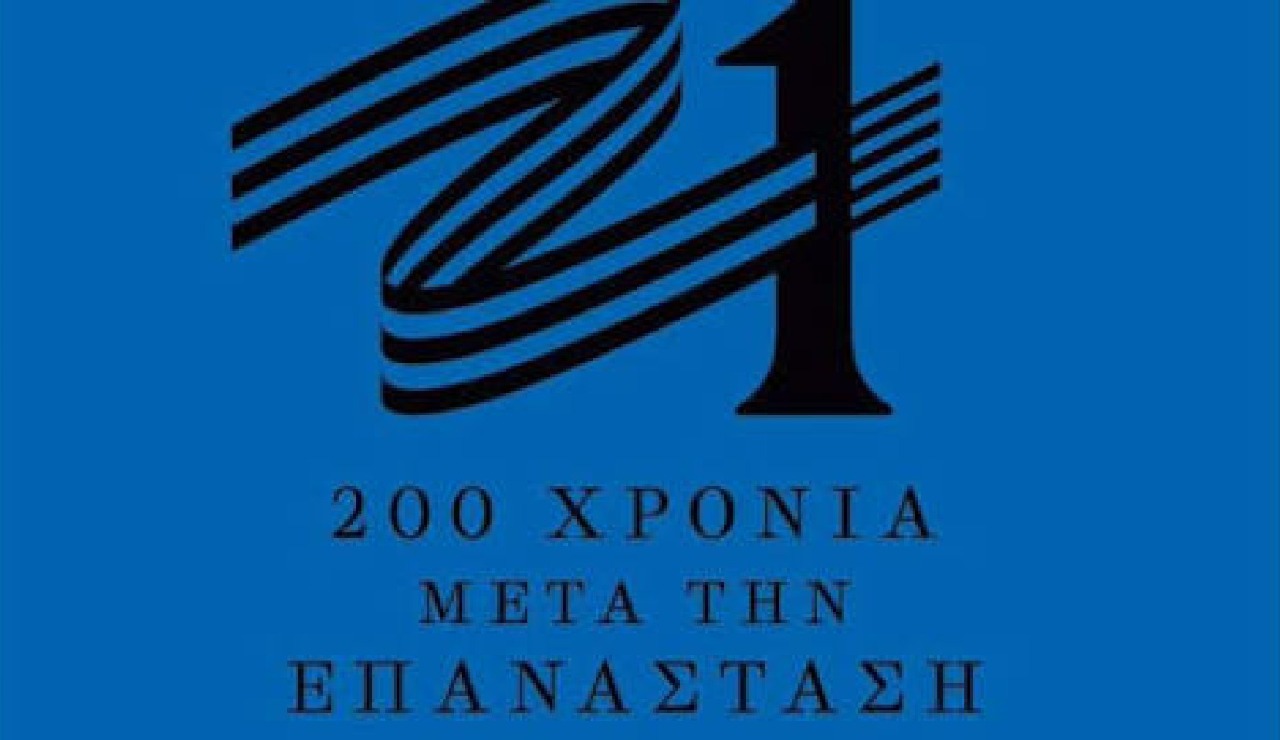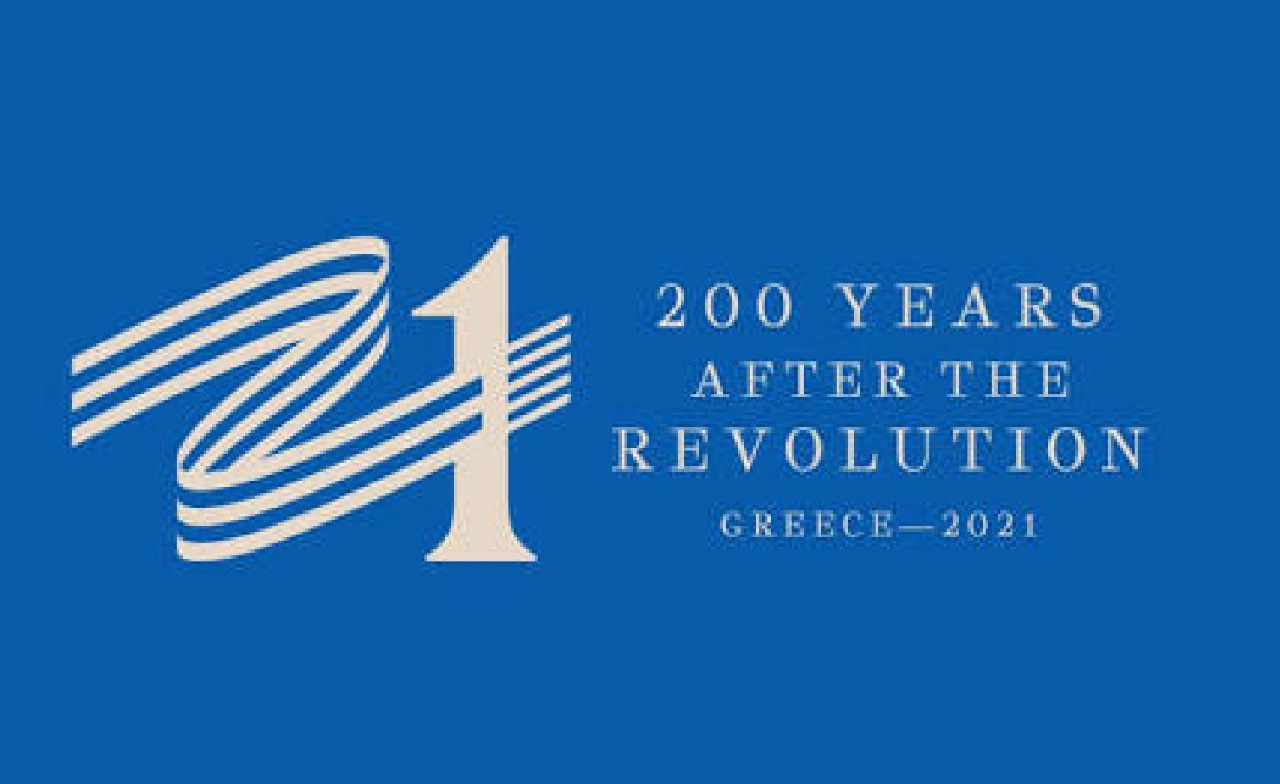 Hellenism Down Under
We support, promote, educate and celebrate all things Hellenic with New Zealanders. We also encourage an exchange of friendship and ideas between Hellenic countries and New Zealand.
Upcoming Events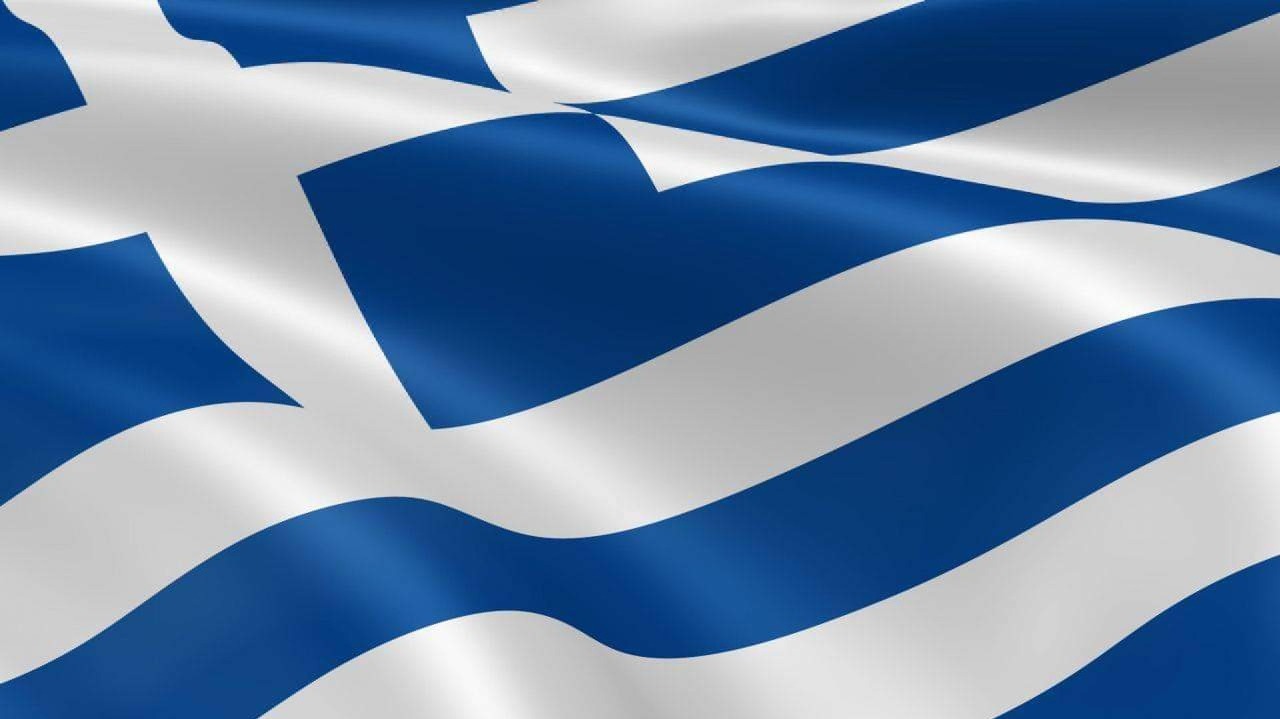 Greek Cooking Demo Class (Thu 22 July)
Please pay by direct banking to the HNZC account (ANZ 06-0582-0158704-00), putting your initial and surname with "Cook 2021" as reference and email hnzc.secretary@gmail.com to say you've made the payment with your name and # of tickets purchased.
Tickets will not be sold at the door so please book in advance.
Our annual cooking class returns this year, with our popular demonstrator, Stella Bares.
She'll prepare a couple of dishes (more details later) in front of us for sampling. We will also have some nibbles on the table to enjoy while you're watching the demo.
Tickets $30 per person or $25 if you are a paid up member of HNZC.
https://www.eventfinda.co.nz/2021/hellenic-new-zealand-congress-greek-cooking-demo-class-2021/wellington
Note: COVID-19 alert levels may change. We will hold the event if we can.
Otherwise we will reschedule to another date/time so your ticket will carry over. If the new date is not suitable, we will provide a refund.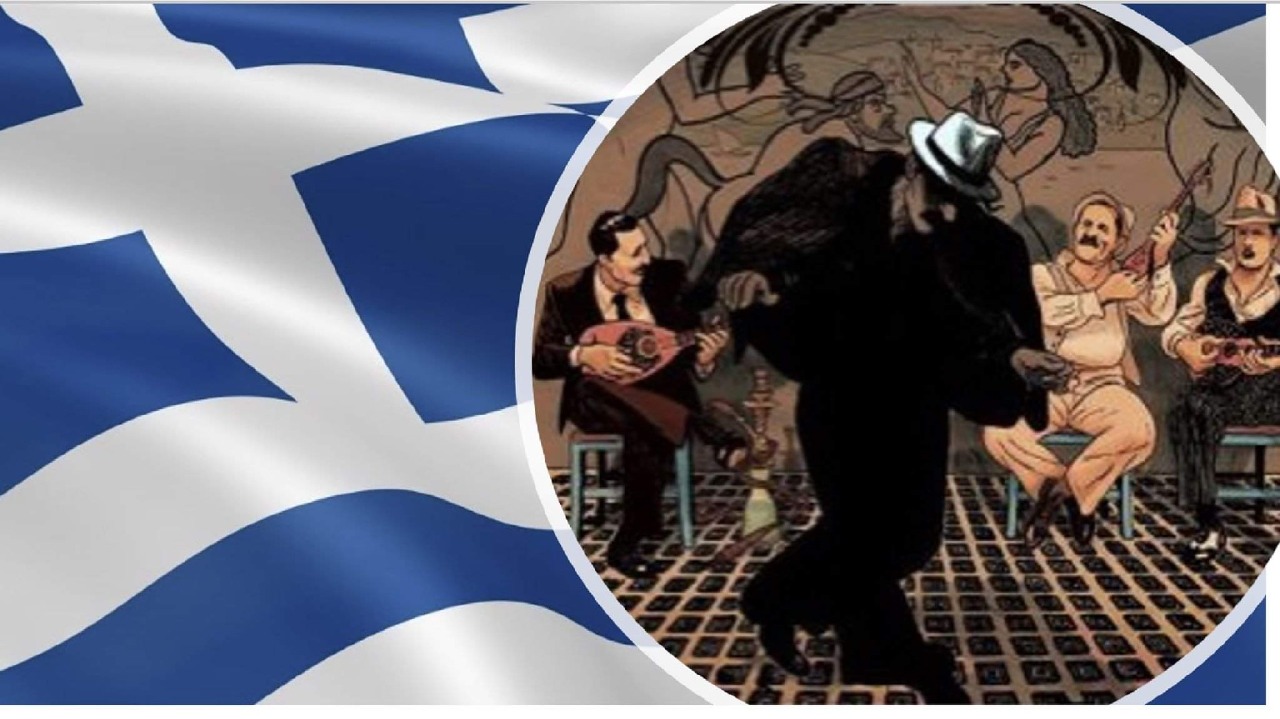 Rembetiko Unplugged (postponed to 2021)
Postponement due to COVID-19 restrictions.
As a follow up to our Rembetiko film evening, we'll have a live Greek music event with dancing and dinner. More info to come.
Past Events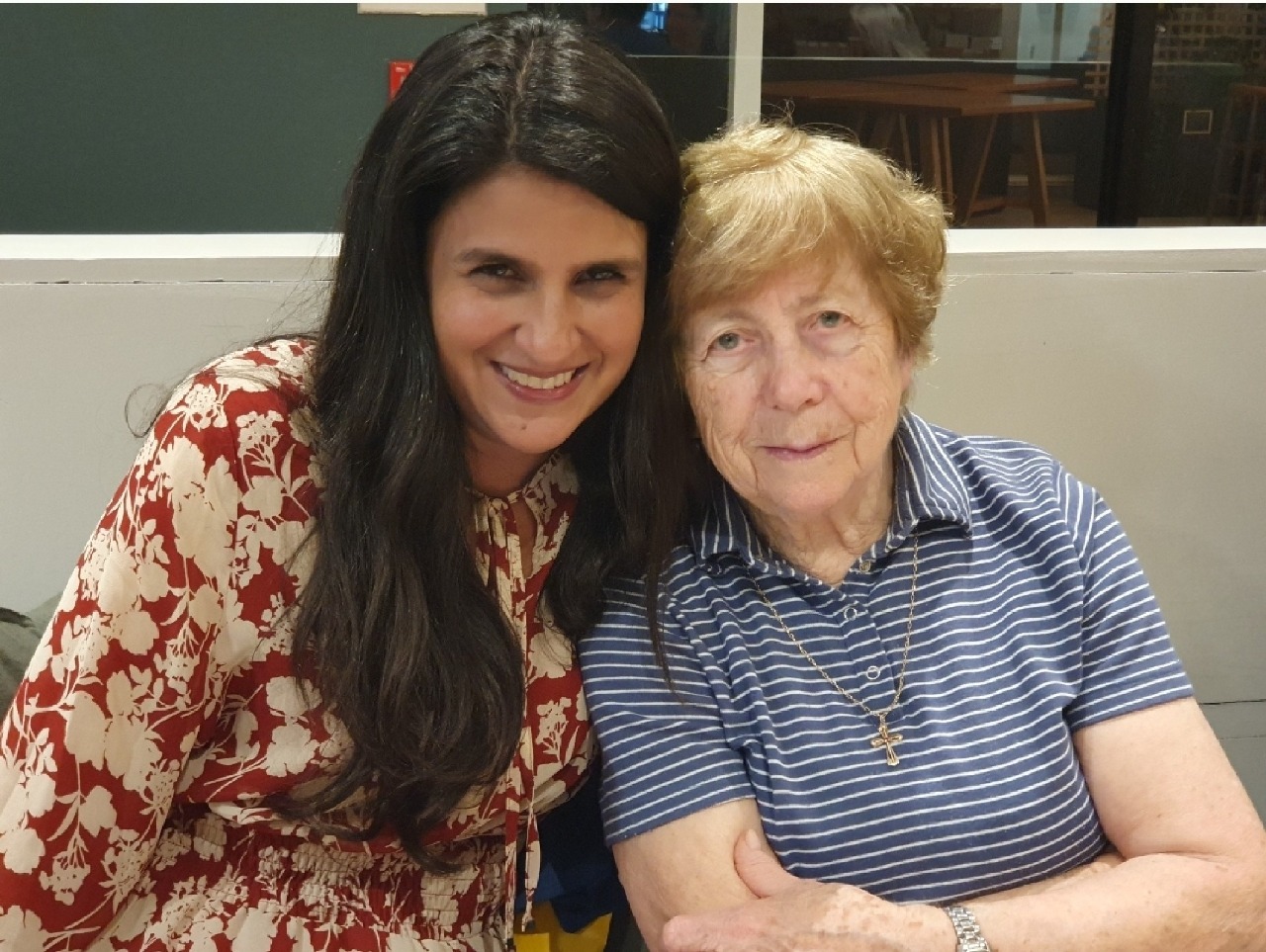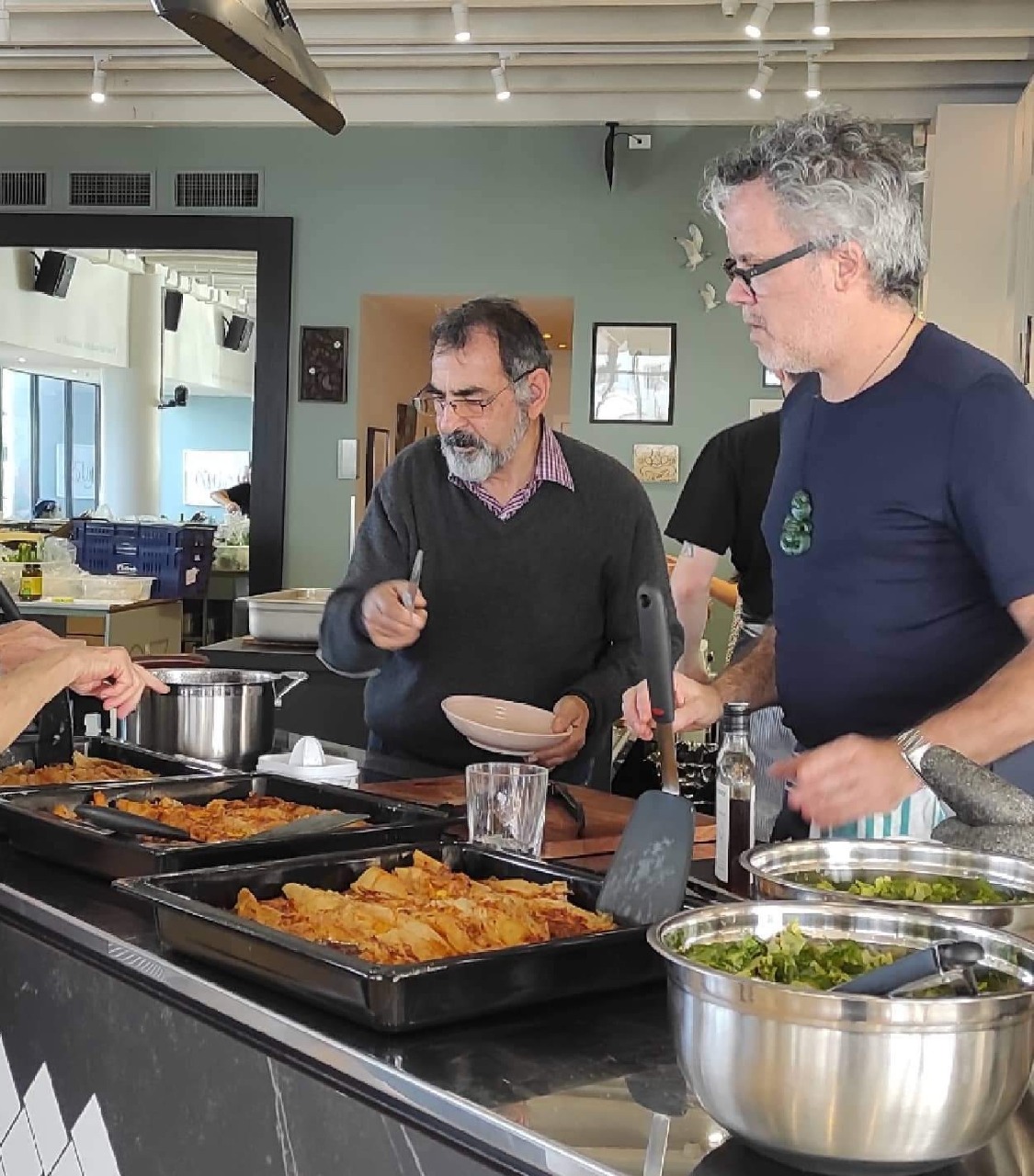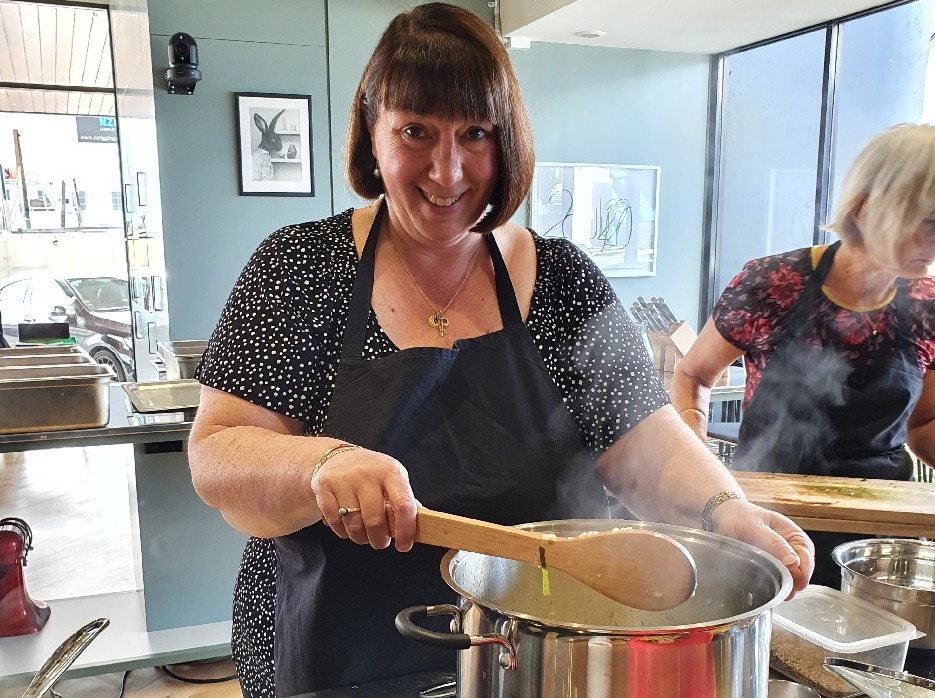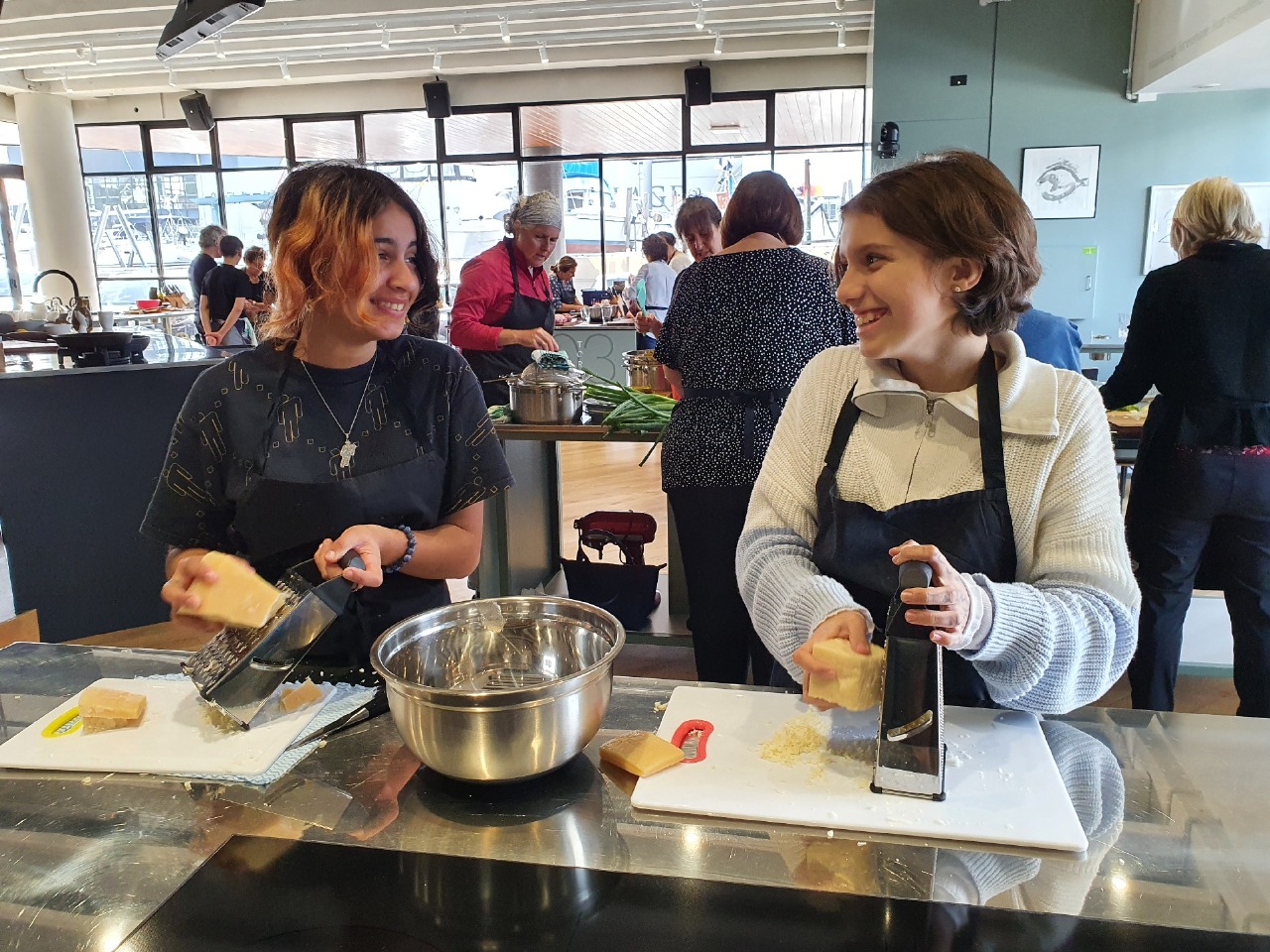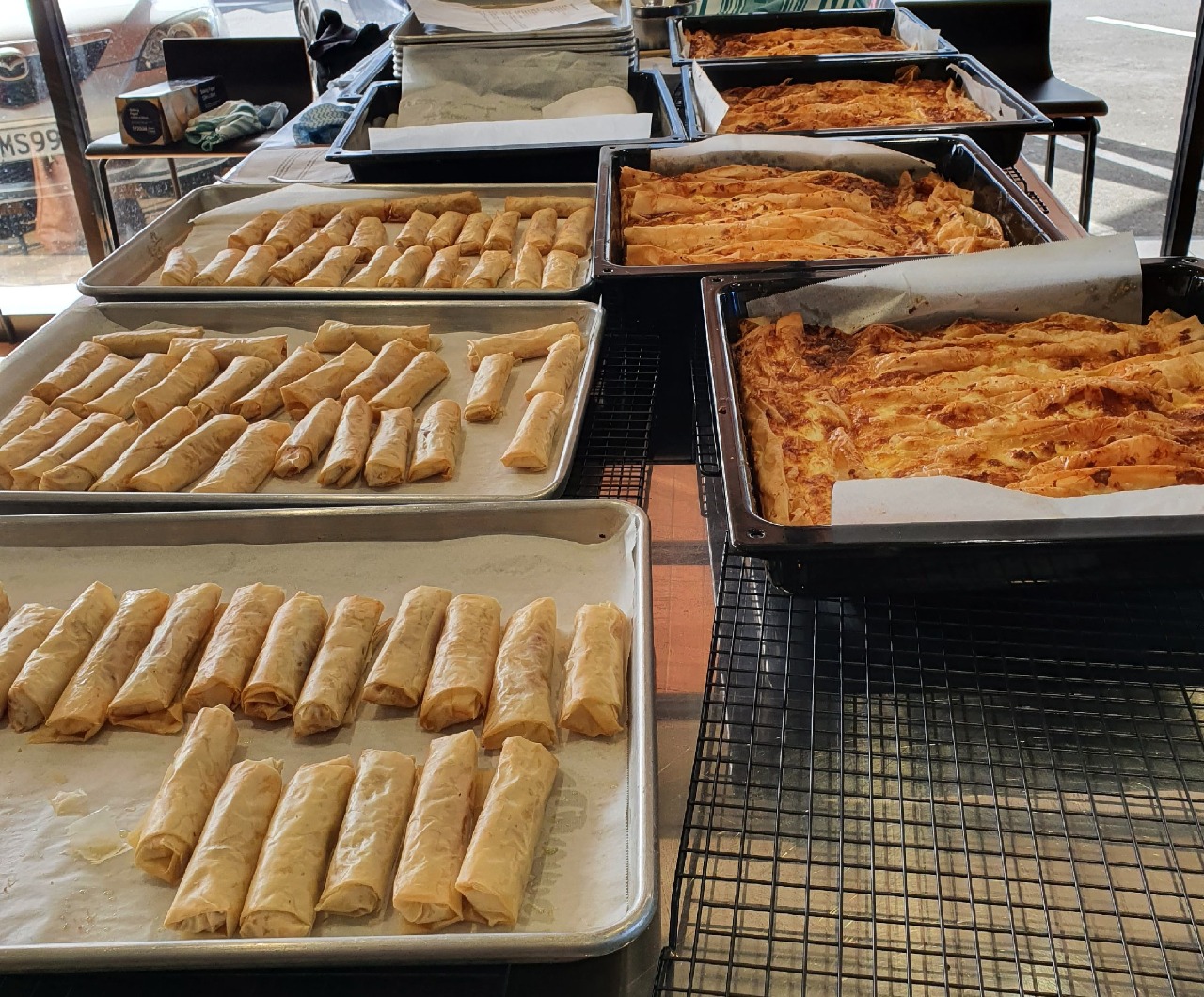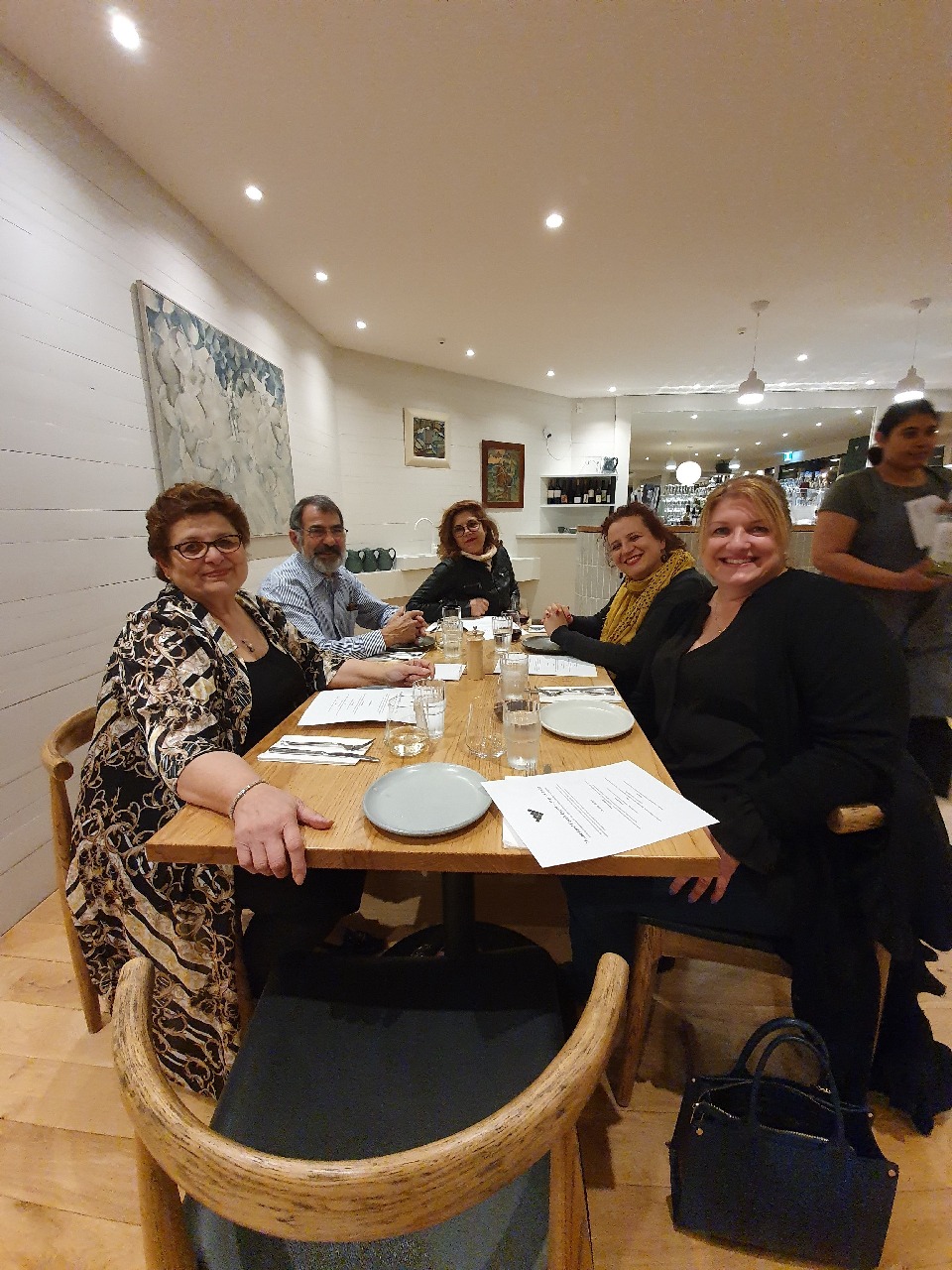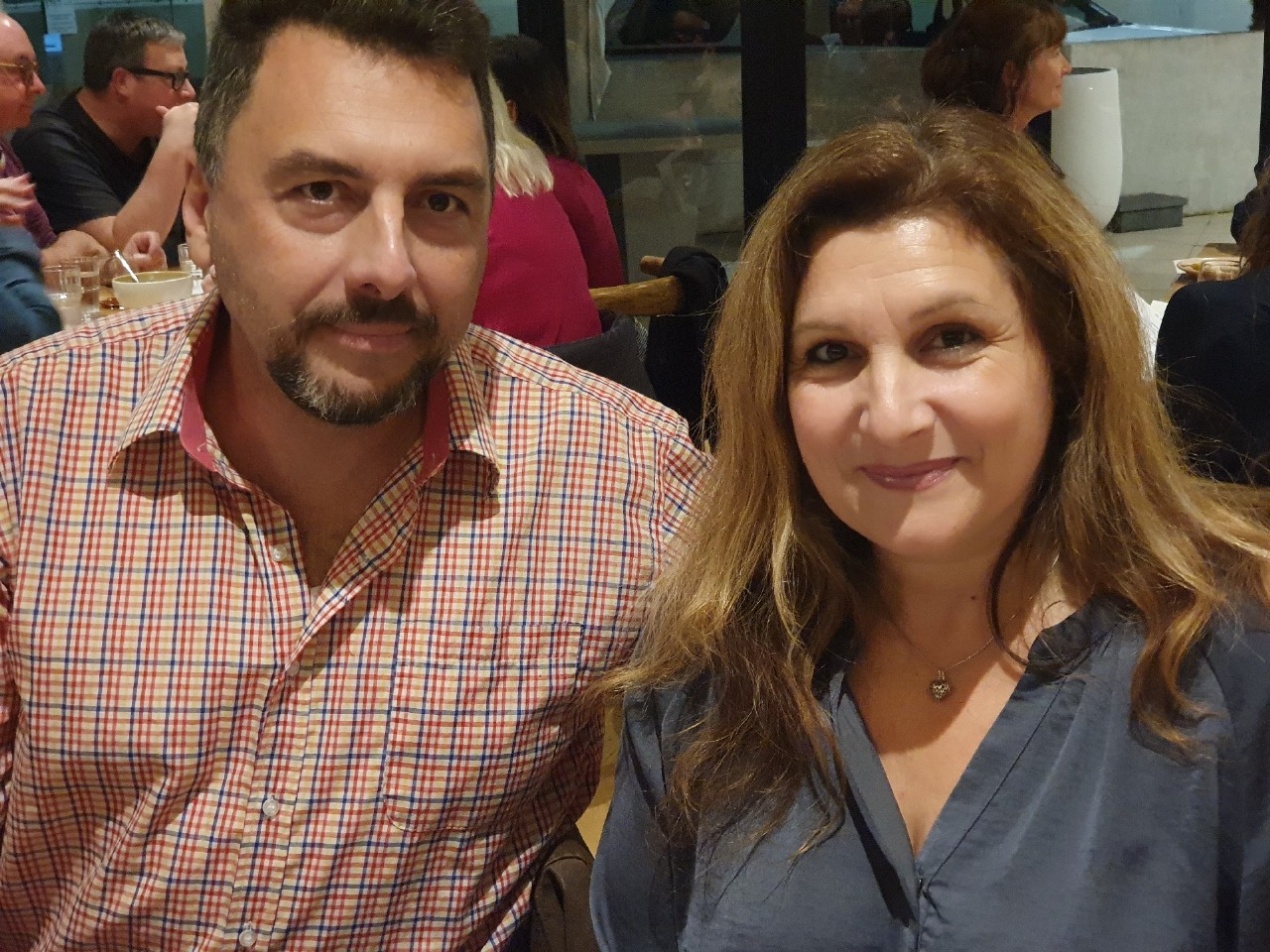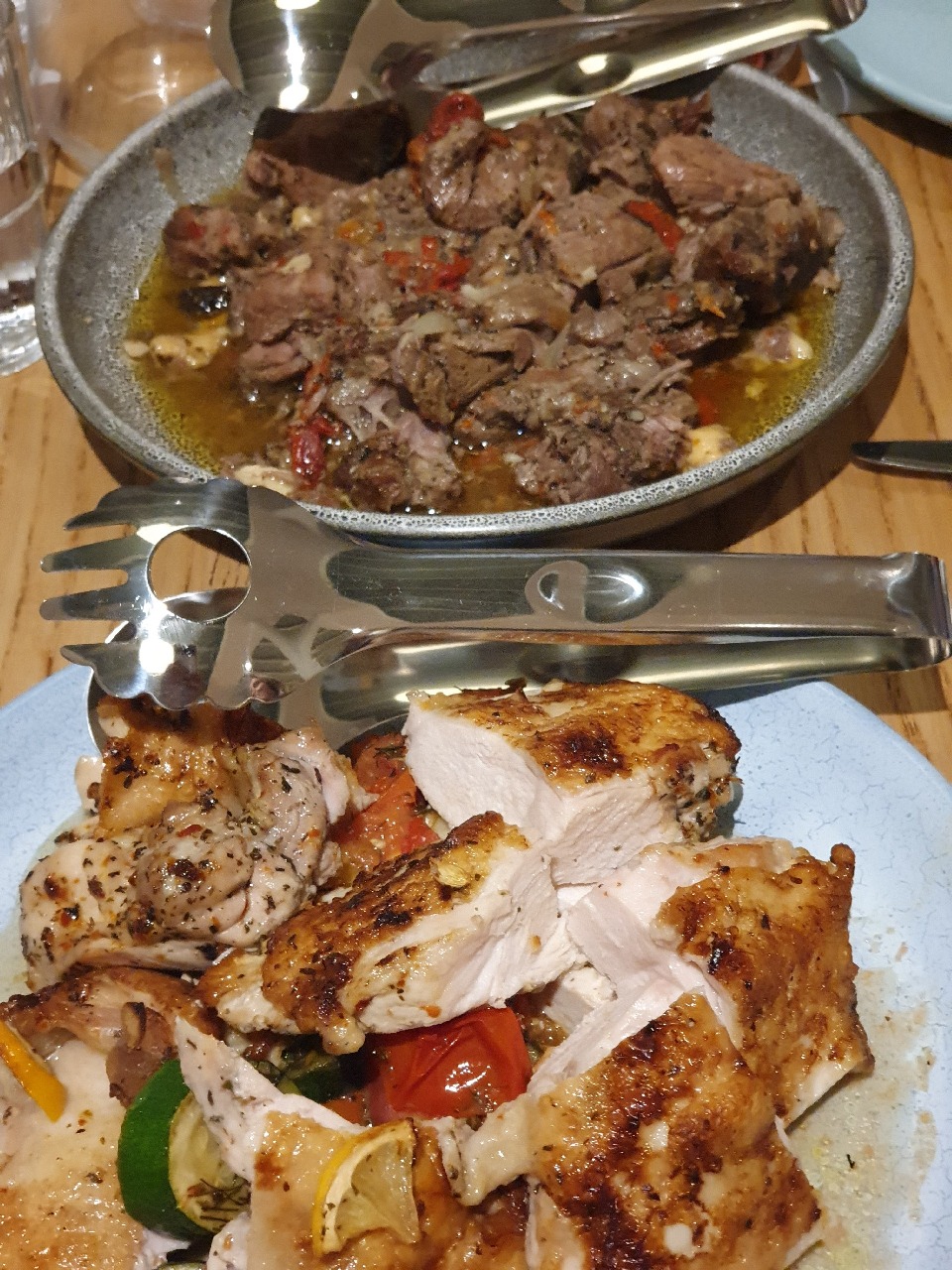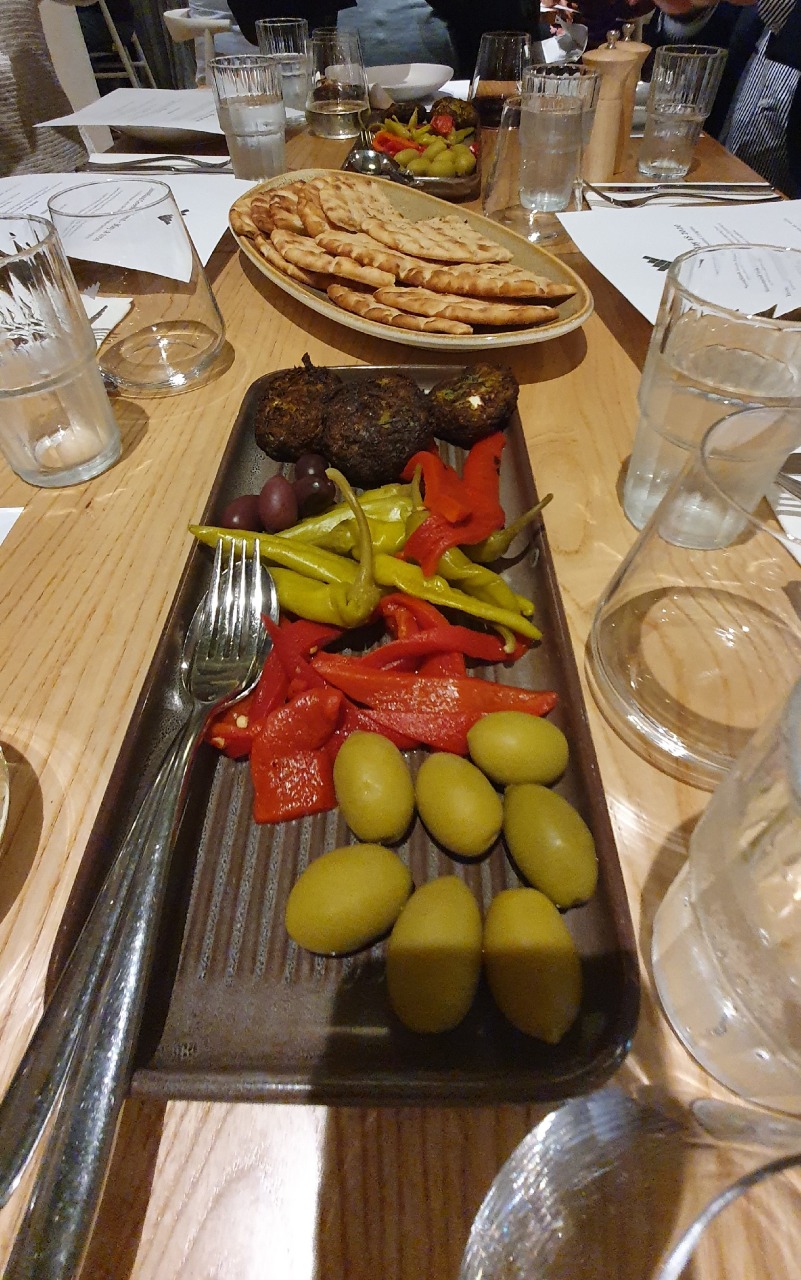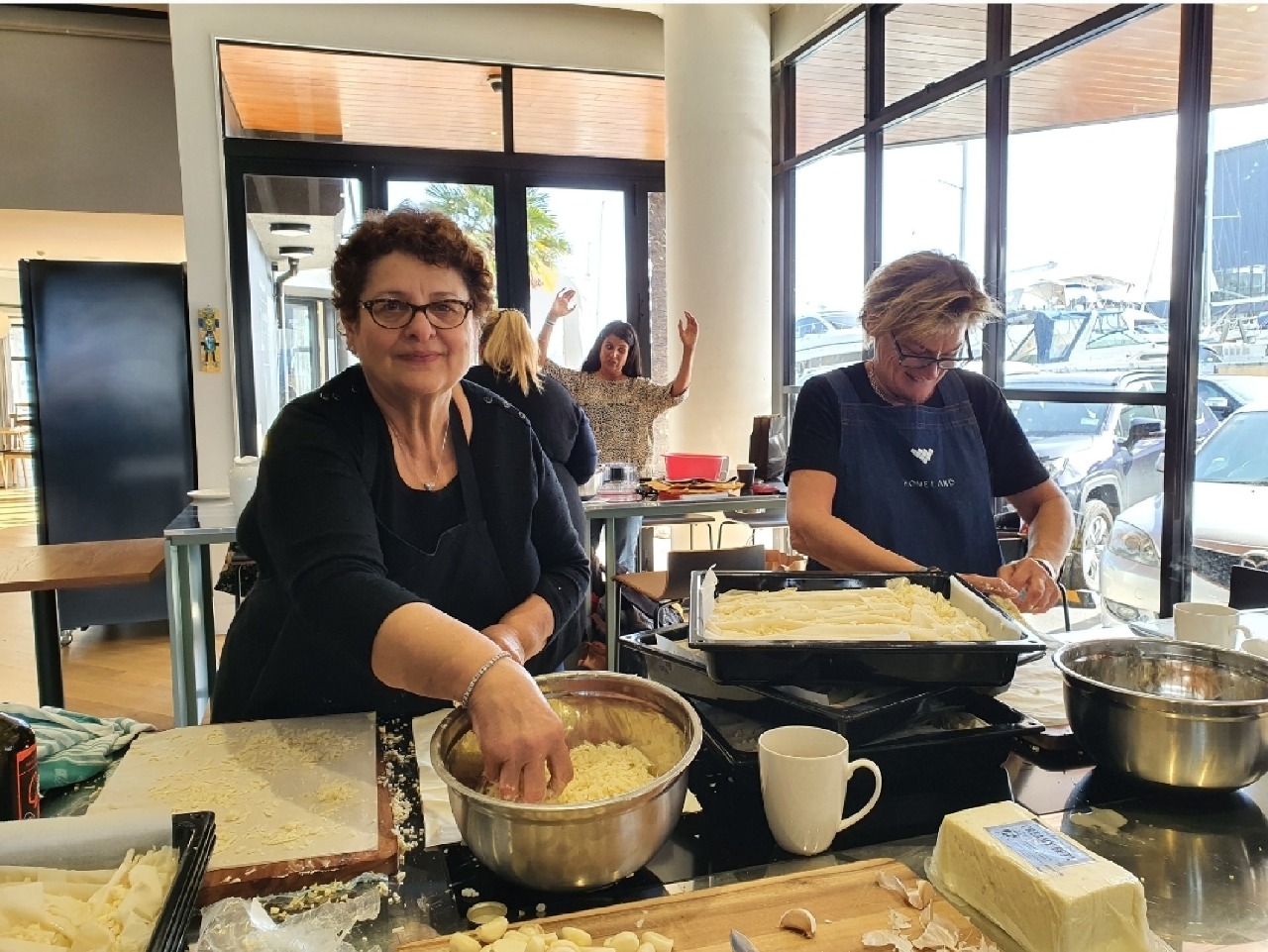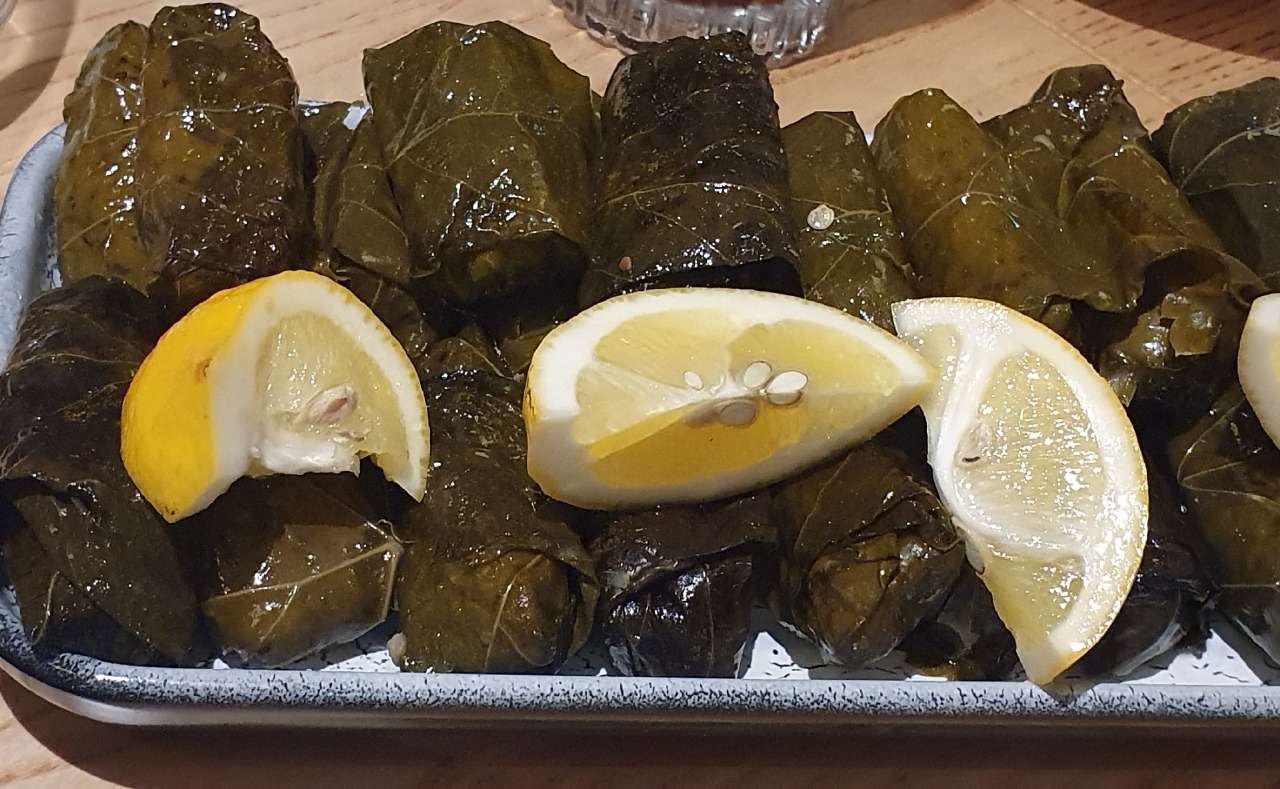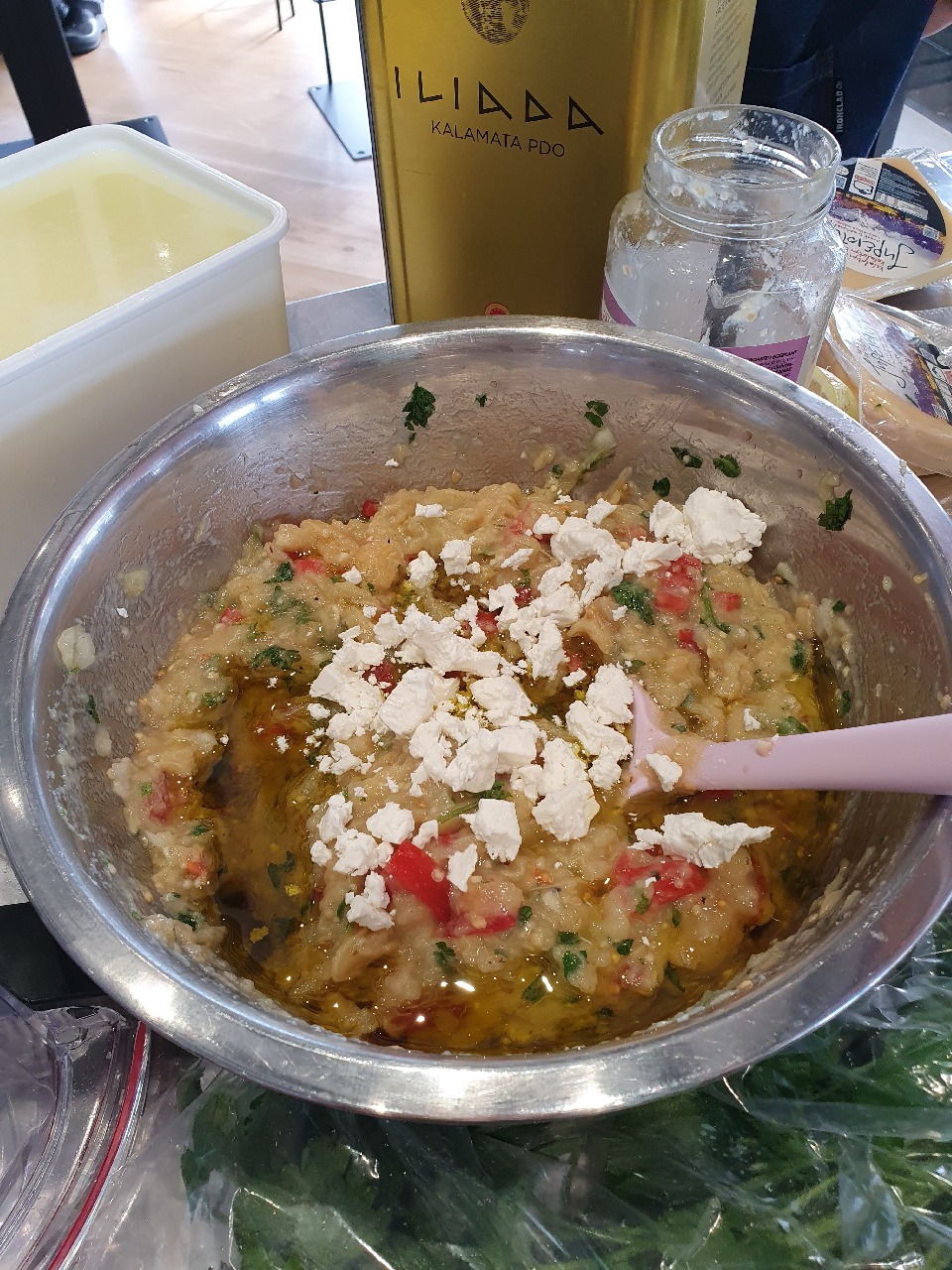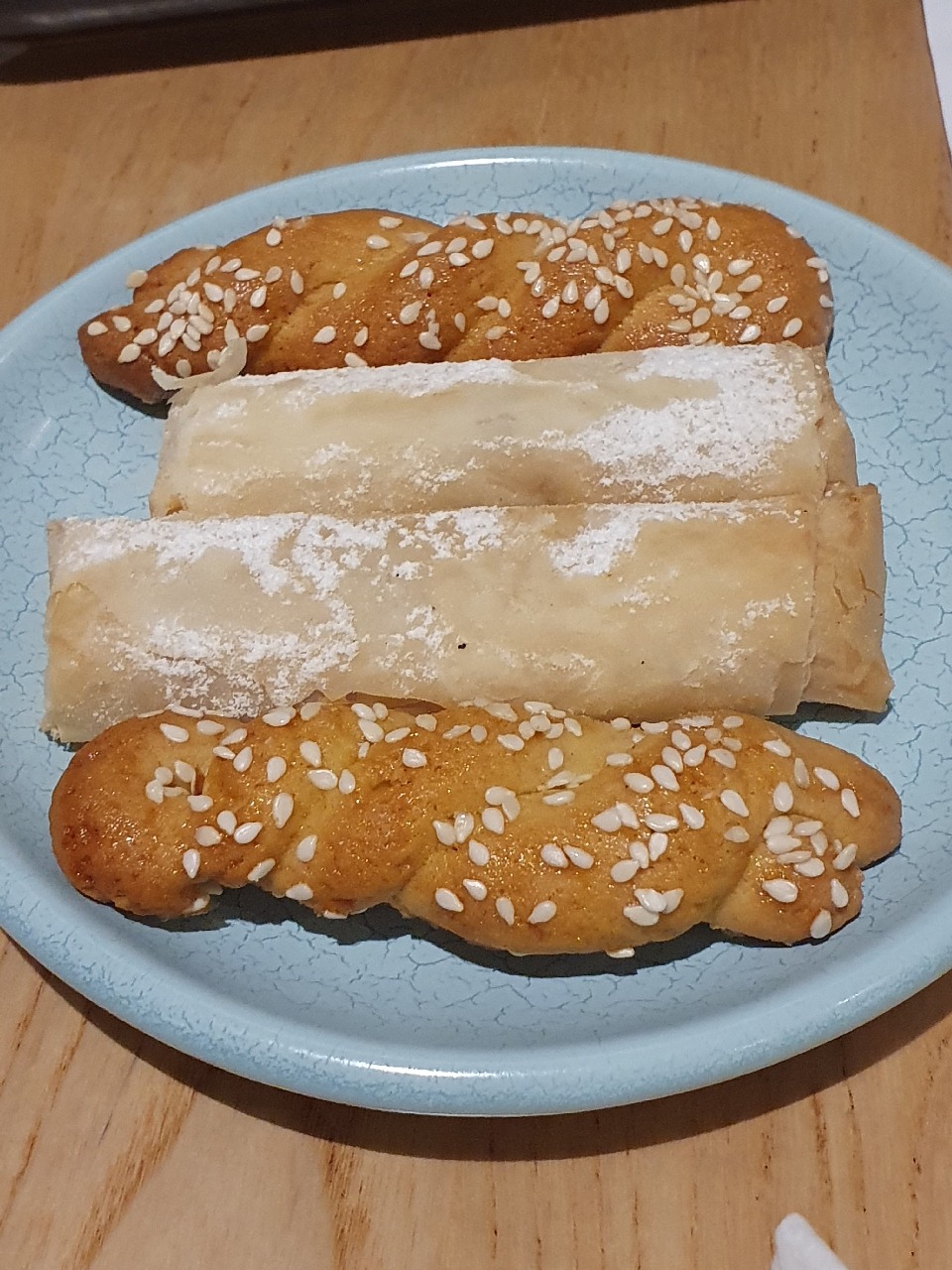 ""A day filled with αγάπη (love), kai (food) and fun""
— HNZC collaboration with Peter Gordon @Home(18 May)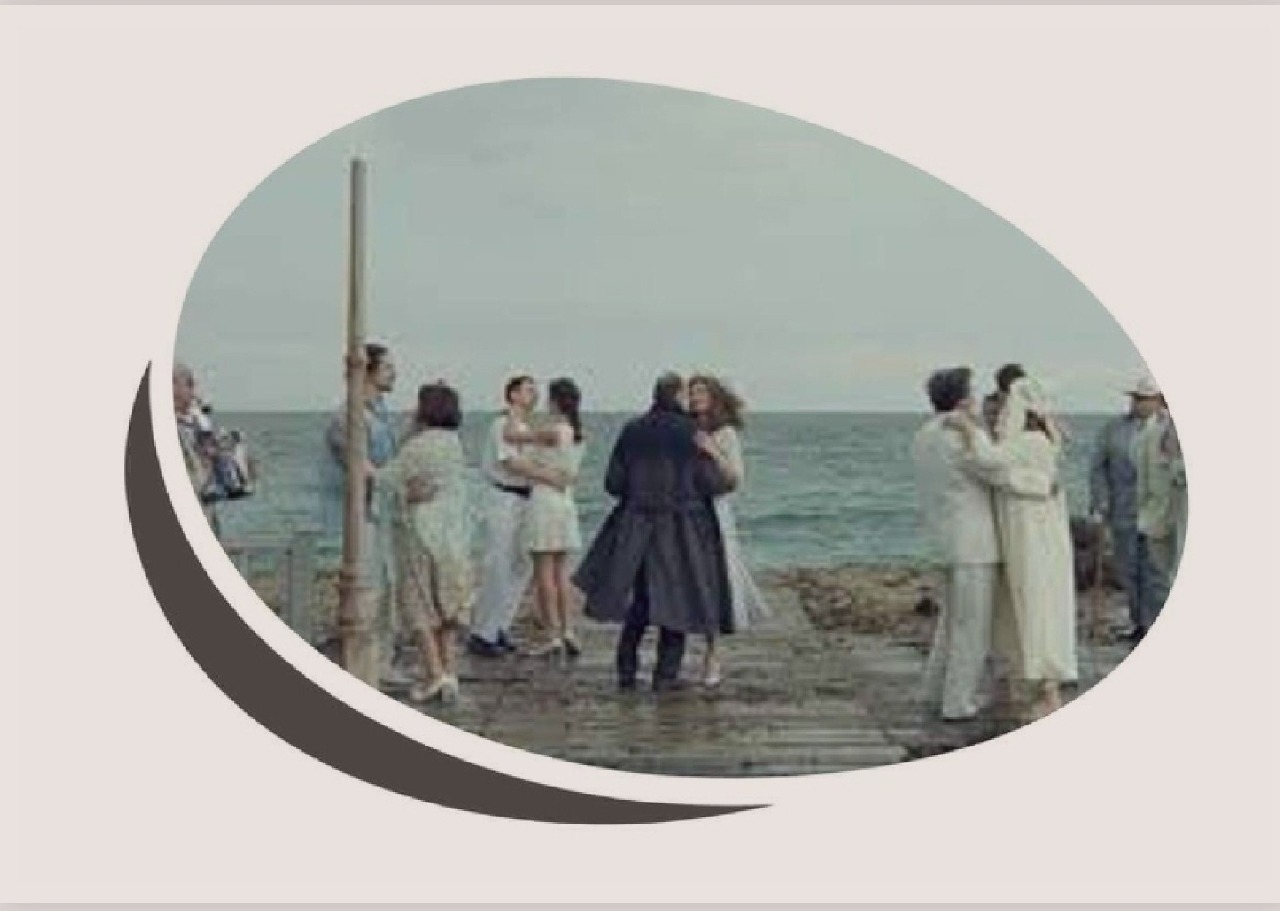 "Fascinating talk "
Hellenic New Zealand Congress were delighted to hold a free talk about Greek films by our distinguished guest speaker, Dr Anastasia Bakogianni, Senior Lecturer in Classical Studies from Massey University.The talk included famous Greek directors such as Theo Angelopoulos (keep an eye on our future events for a retrospective film event on him) and Michael Cacoyiannis.
It started after our Hellenic New Zealand Congress AGM (also open to the public) ends so all were free to attend both events if interested in learning more about Hellenic New Zealand Congress.
It was held at the Greek Community Centre on the top floor in the AV room.
20 April 2021
— Screening Ancient Tragedy in Modern Greek Film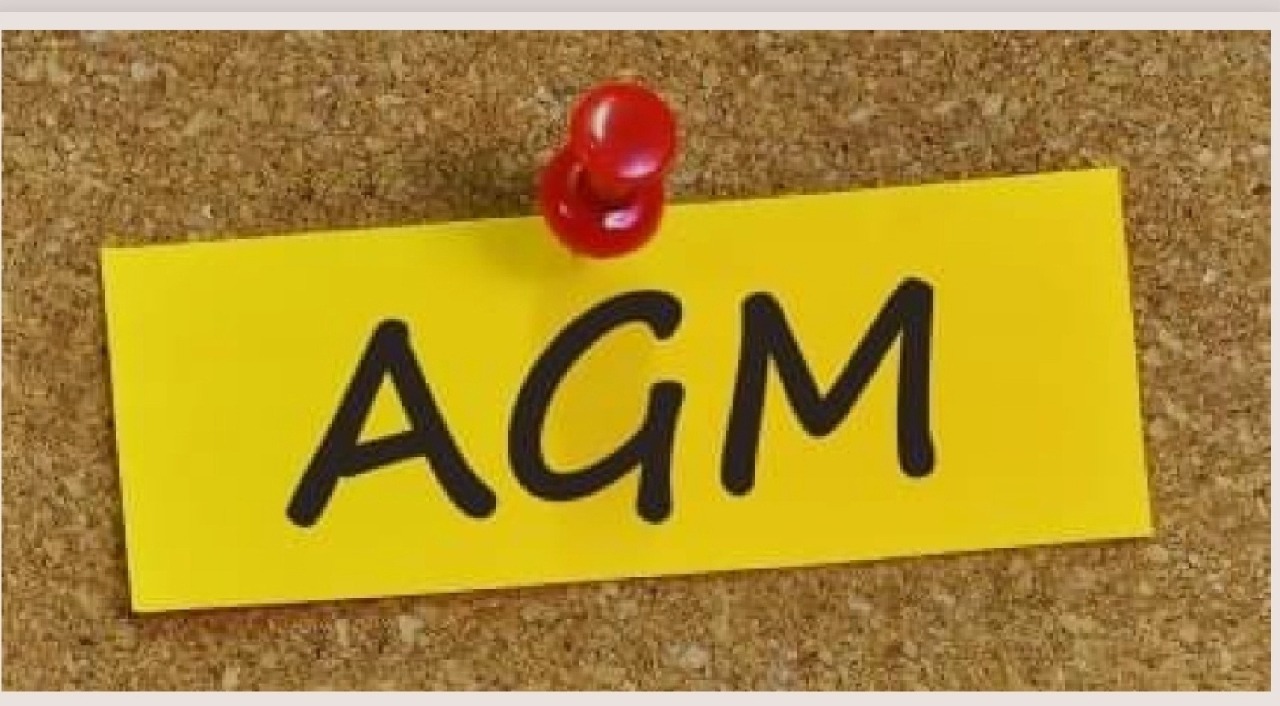 " New future and direction"
We welcomed all members (past, present and future) to attend our Annual General Meeting (AGM) which preceded a talk 'Screening Ancient Tragedy in Modern Greek Film' by Dr Anastasia Bakogianni, Senior Lecturer in Classical Studies from Massey University.
We held the AGM and talk at the Greek Community Centre on the top floor in the AV room.
— Hellenic New Zealand Congress AGM 2021 (20 April)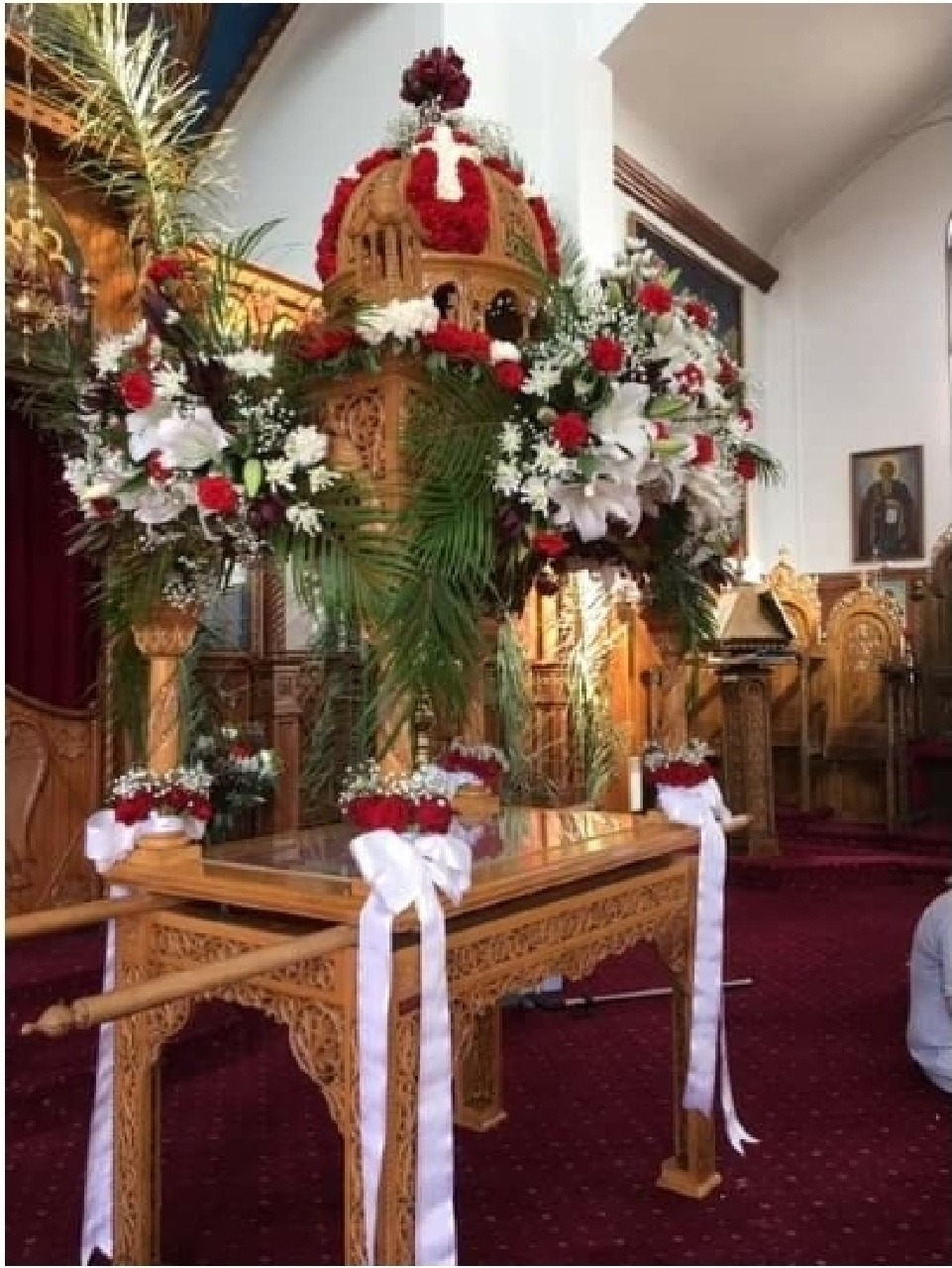 ""Collaboration with Friends of Te Papa""
— Greek Easter 101 (9 Apr 2021)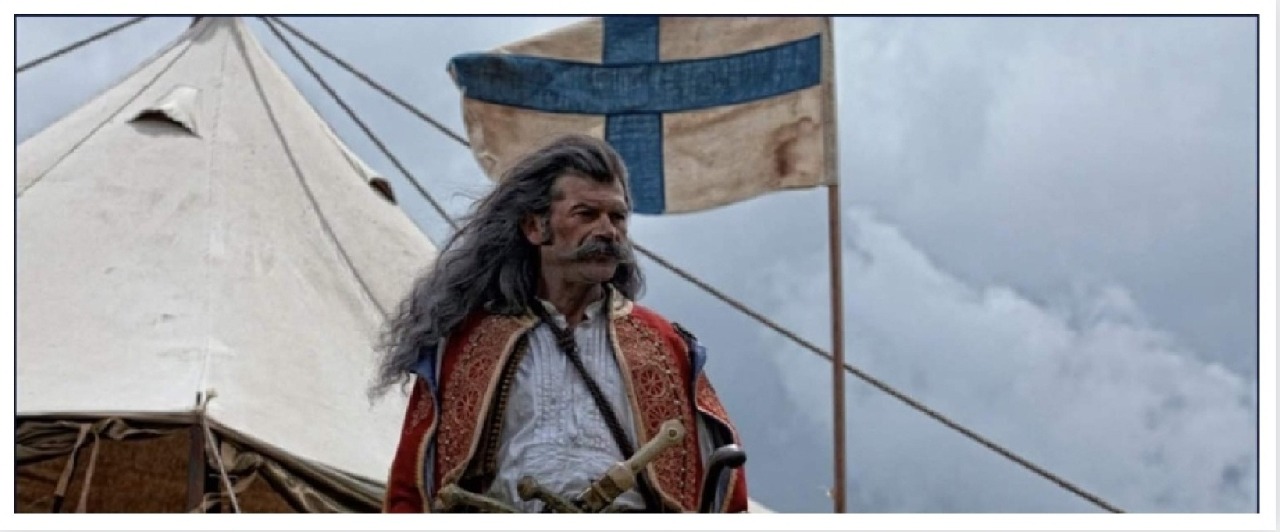 "Church service and 1821 documentary"
Church service that included the Hymn which was one of the rallying cries of 1821, followed by showing of 1821 documentary with English subtitles.
— The Greek War of Independence Hymn/Film (24 March)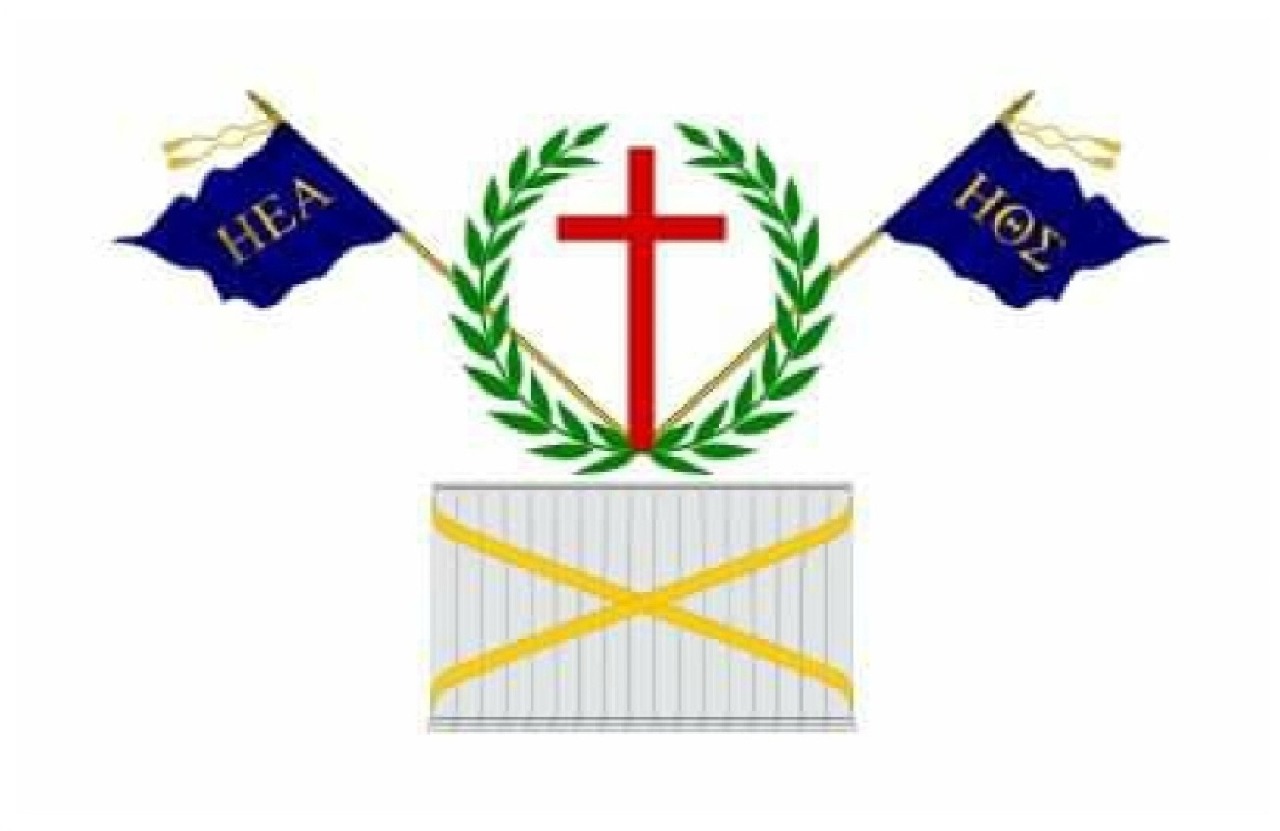 "Thought provoking and wide variety of topics"
Series of free talks by distinguished speakers, leading up to Bicentennial commemoration.
— Th Greek War of Independence Talks (21 - 23 March)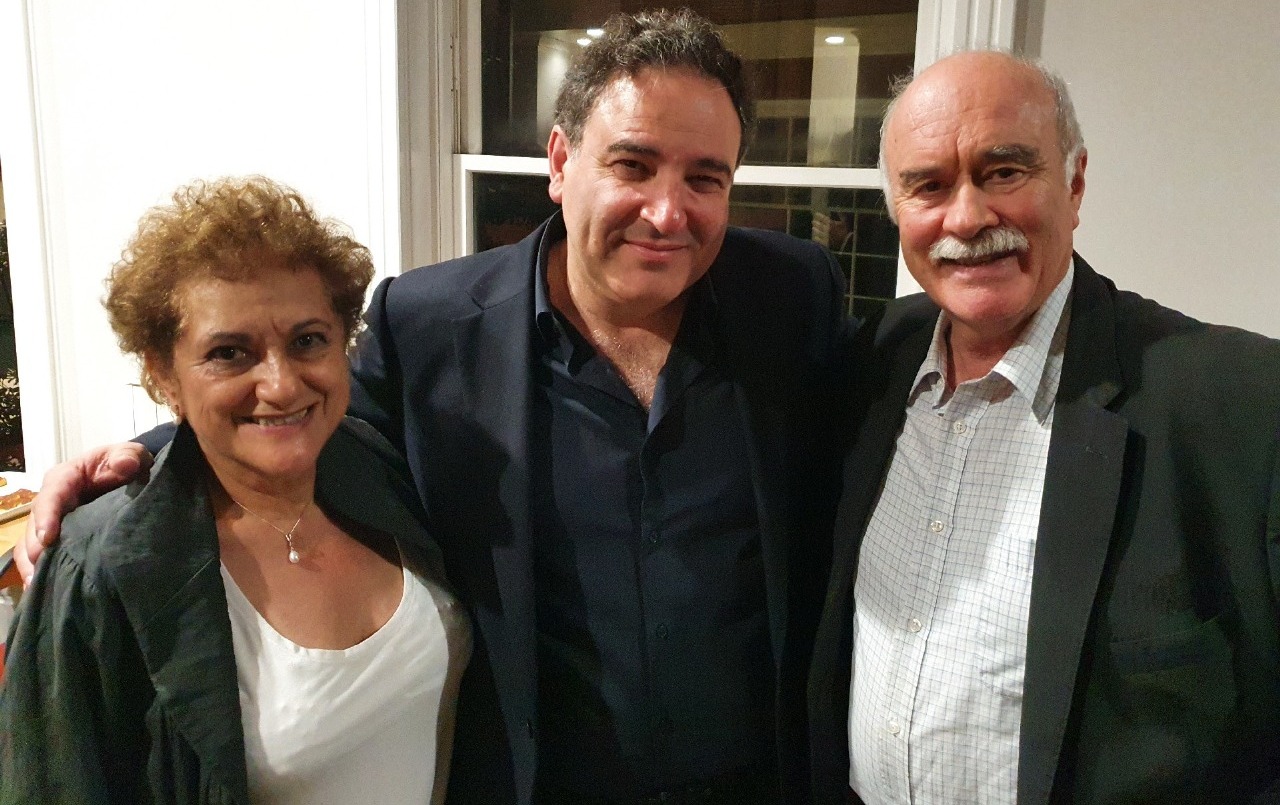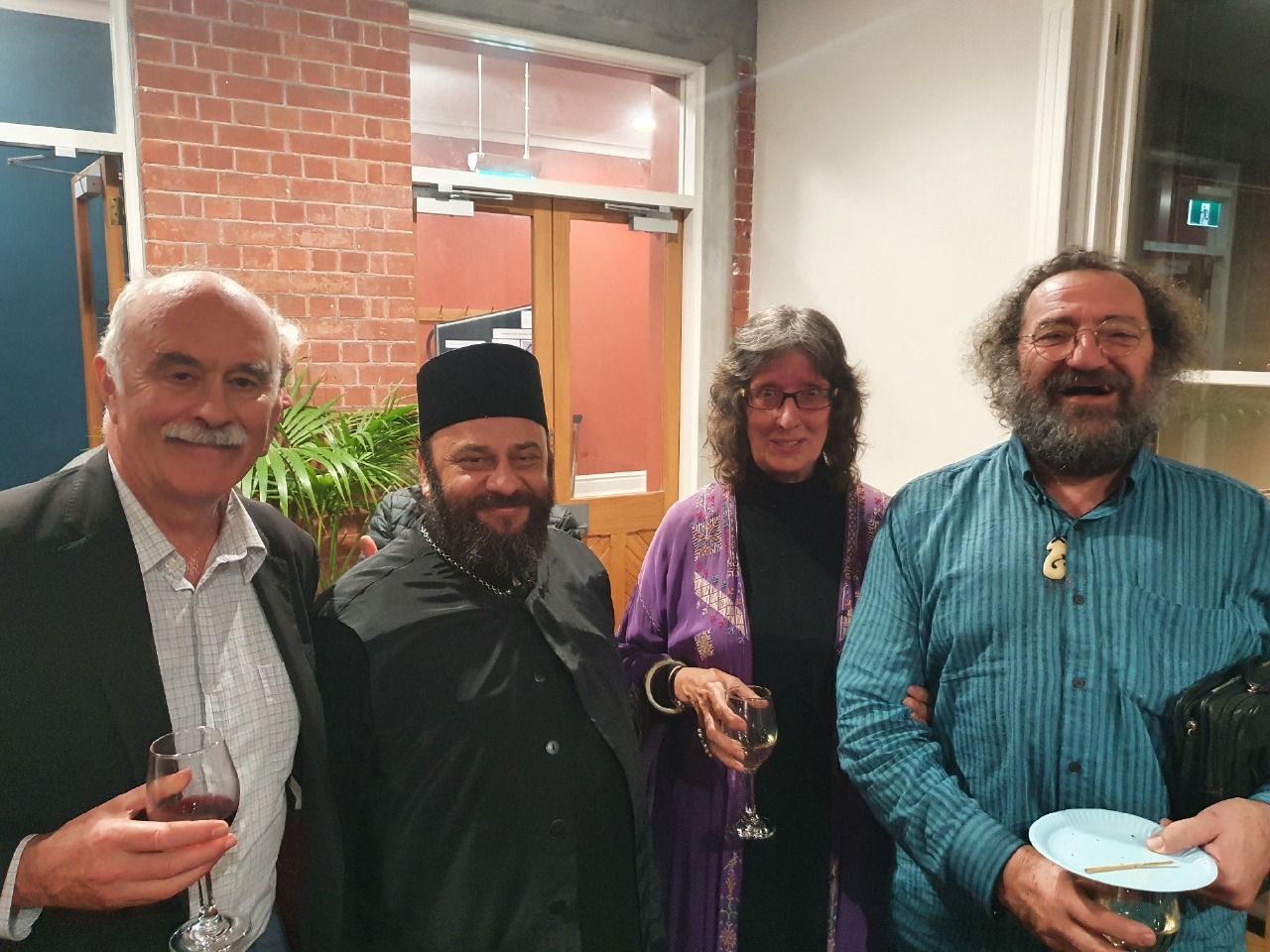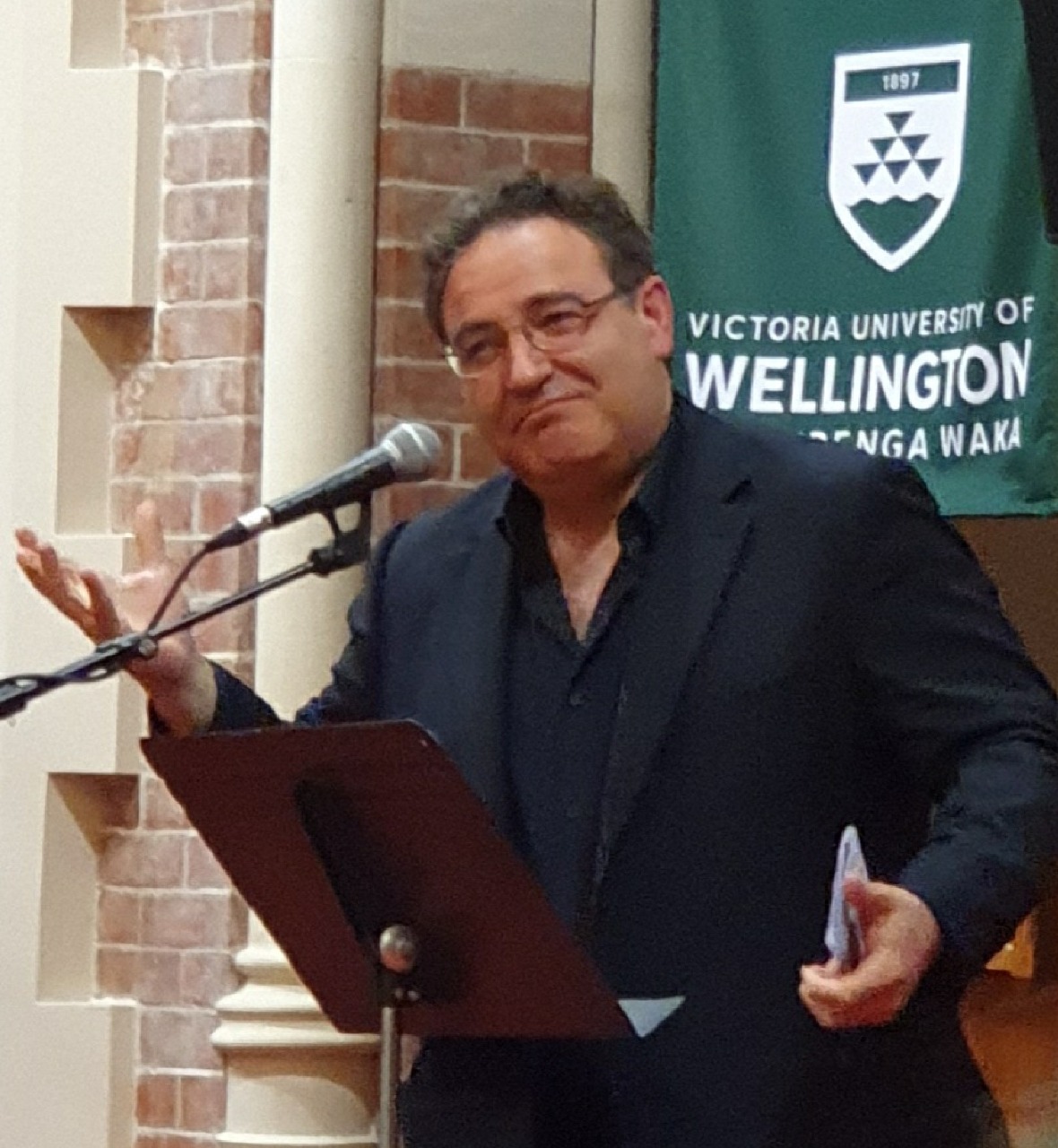 "Music with pathos and gravity"
Hellenic Congress was one of the sponsors for this tribute concert at Victoria University to celebrate the extraordinary compositions of a famous Greek in New Zealand.
Oikos Hellenic Cuisine helped cater for this event with delightful mezedes.
— Portait Concert - John Psathas (7 Dec 2020)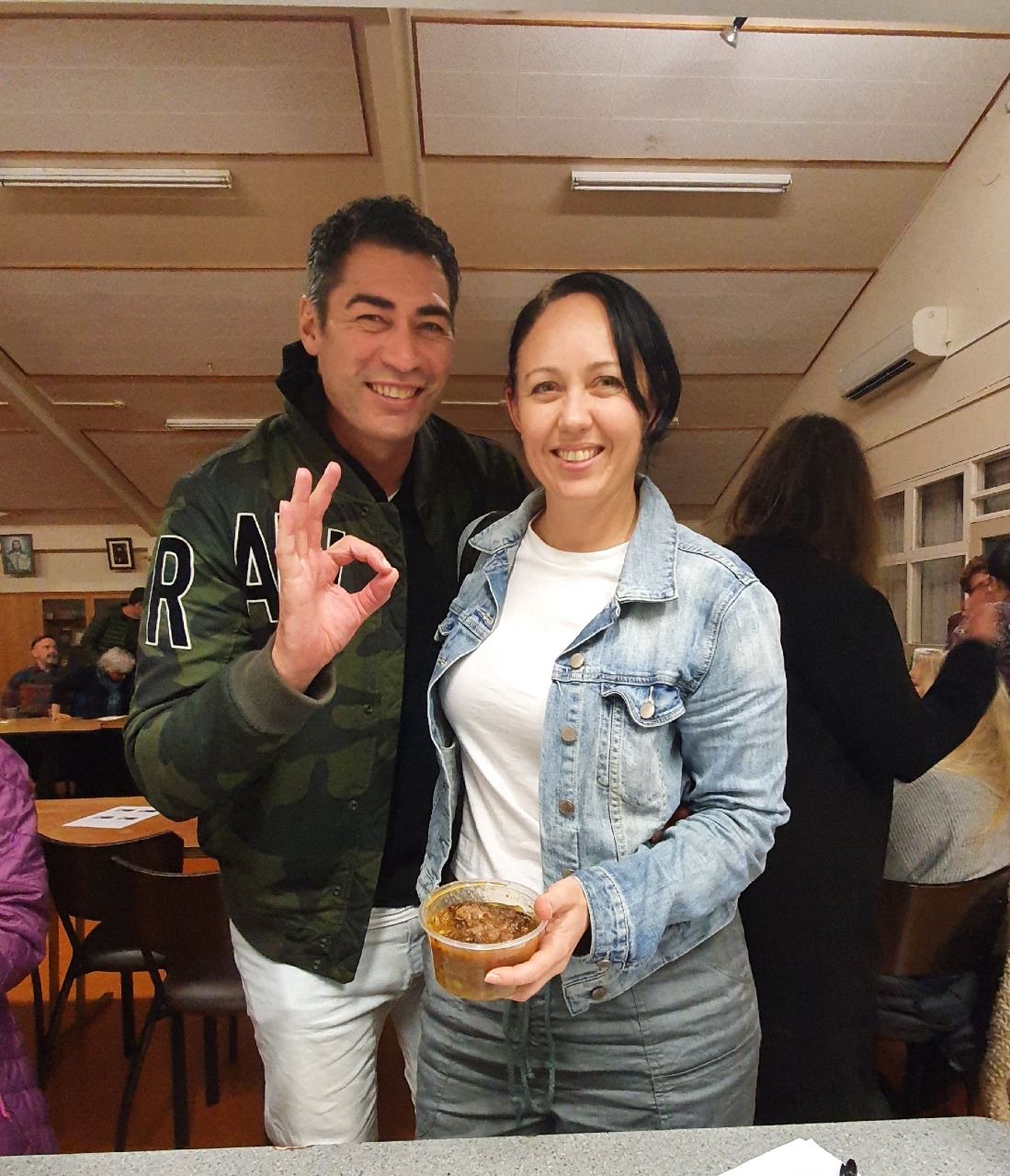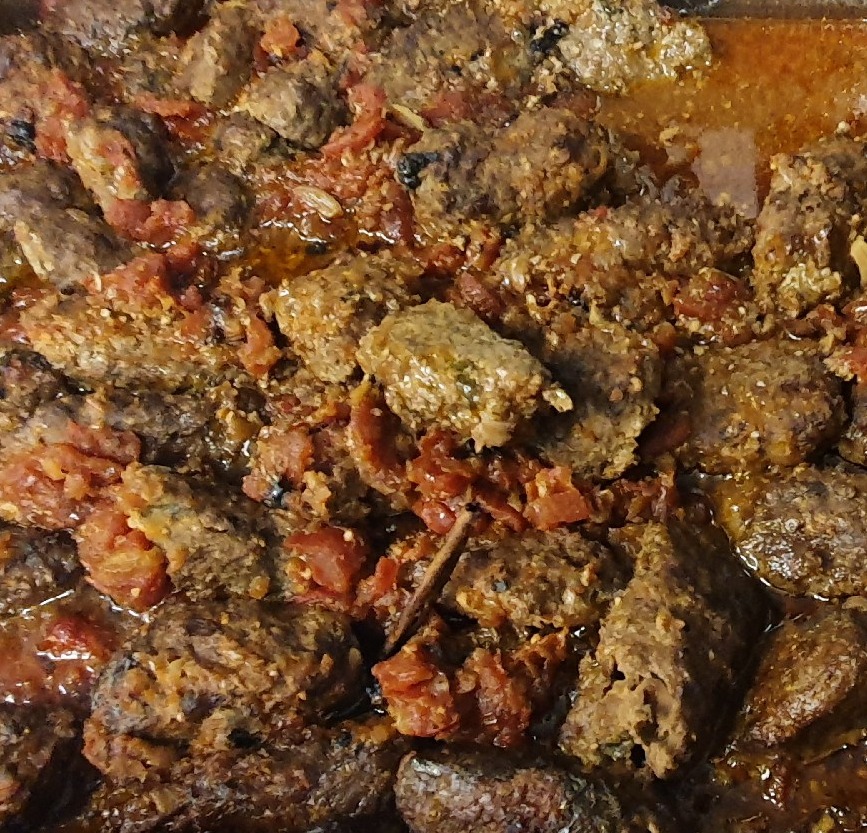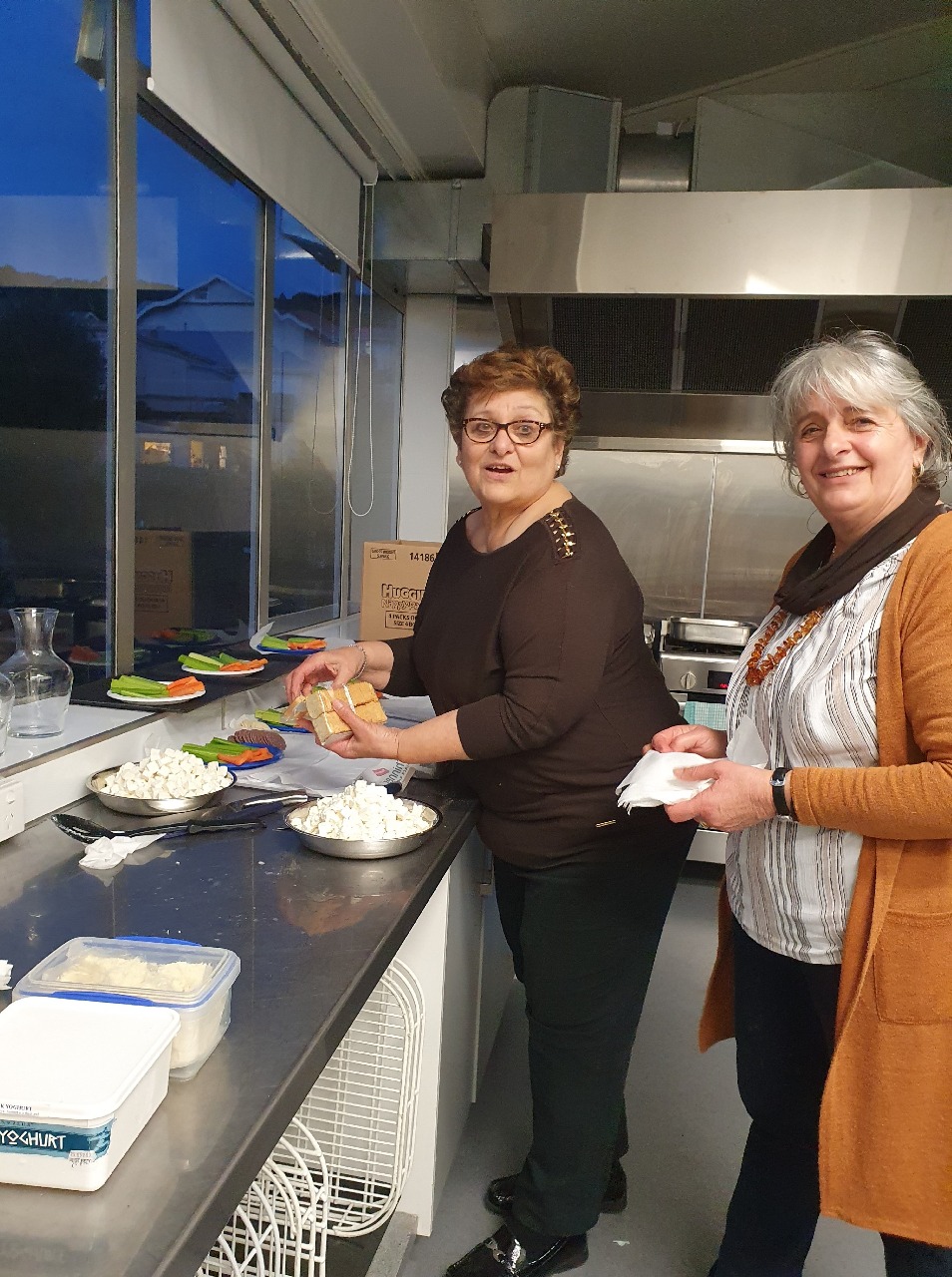 "Winter warmer recipes with Stella"
Our annual cooking demo class was held at Greek Orthodox Community hall in Hania Street.
It was quieter this year post COVID-19 lockdown but still fun. A nice way to spend the evening after work to watch four Greek dishes being prepared, while eating some nibbles and then sampling the Greek food once it's cooked.
We advertised the class on Facebook Events page and Eventfinda event.
— Greek Cooking Demo Class (29 July 2020)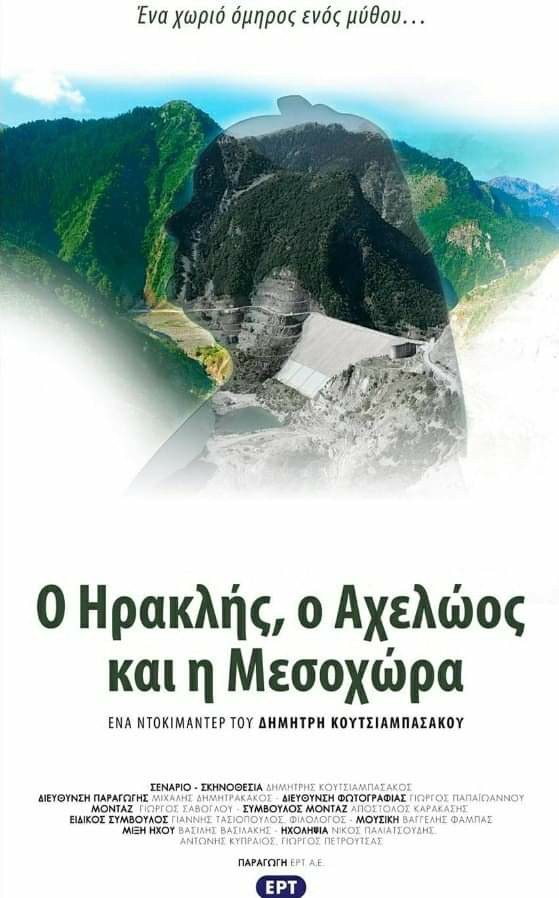 "Greek Documentary from Thessaloniki Film Festival 2019"
Wellington premiere of "Ο Ηρακλής, ο Αχελώος, και η Μεσοχώρα" (Heracles, Acheloos and Mesochora, with English subtitles). The movie will start at 3.30pm after the AGM tea/coffee break as the AGM is being held same day at 2.15pm (all welcome) in the TTC clubrooms.
"The village of Mesochora, as well as the paternal home of the documentary director, is on the banks of the Acheloos river, in the mountain range of Pindos. The area, however, is flooded by the artificial lake created by the diversion of the river.
The documentary unfolds the incredible story of the hostage of the village, the family tragedy of the director himself, and the admirable struggle of the inhabitants of Mesochora."
We would like to thank the director and ERT for providing this film to us free of charge and to Elias Pavlidis for organizing the film to come to Wellington.
Direction: Δημήτρης Κουτσιαμπασάκος
Script: Δημήτρης Κουτσιαμπασάκος Cinematography: Yorgos Papaioannou
Editing: Yorgos Savoglou Sound: Nikos Paliatsoudis, Antonis Kypreos, Yorgos Petroutsas
Music: Vangelis Fampas Production: ERT Production
Country: Greece | Production Year: 2019
— Heracles, Acheloos and Mesochora (12 JUL 2020)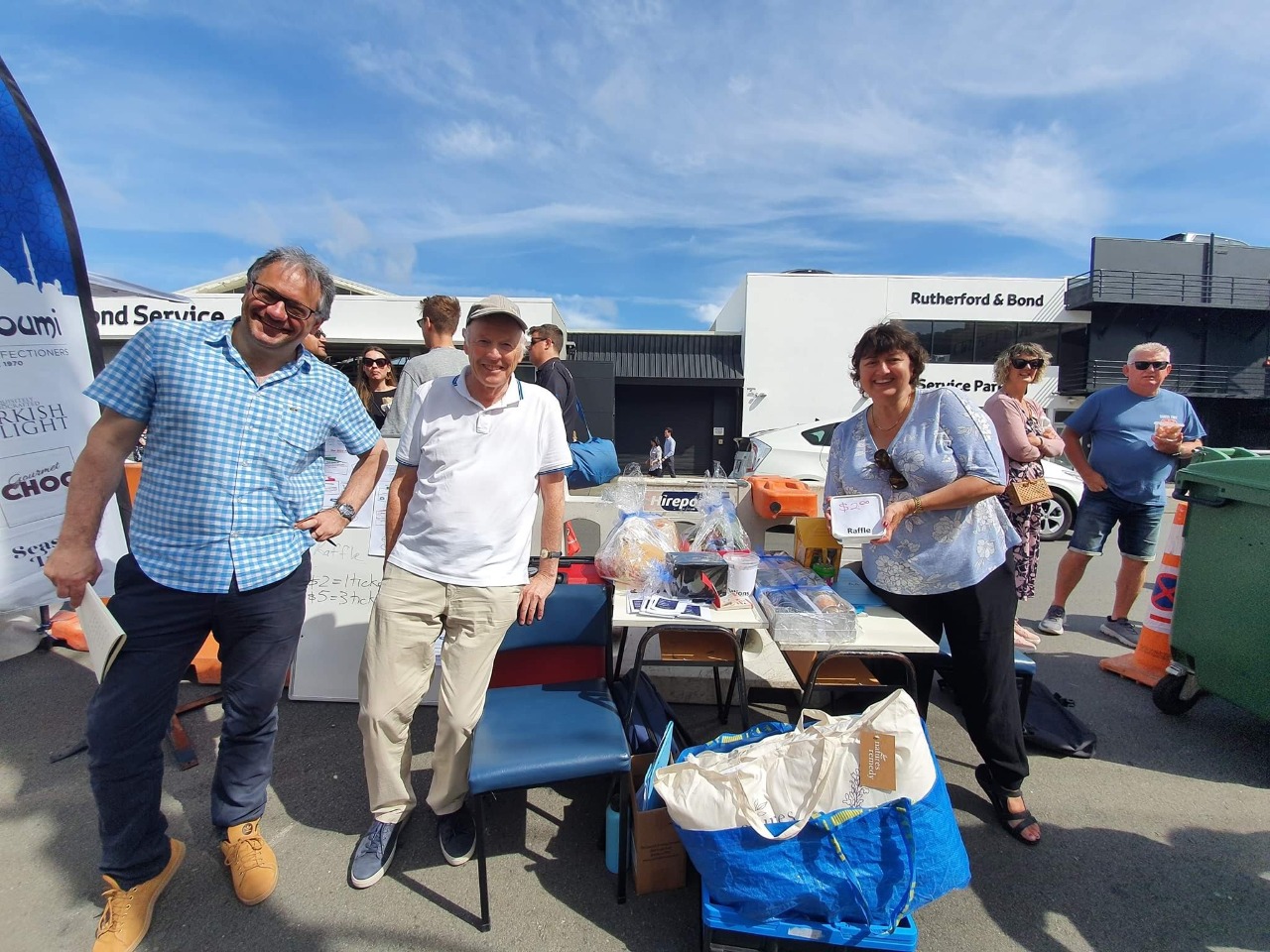 "Another successful raffle with funds going to the GOC"
Thanks to contributions from the Congress members including a sizable donation from John Davidson and the kindness of the Greek Orthodox Community, we set up our stall on Hania Street to raise money for the GOC through a raffle and promoted the Congress activities.
A good day had by all!
— Greek Paniyiri (22 Feb 2020)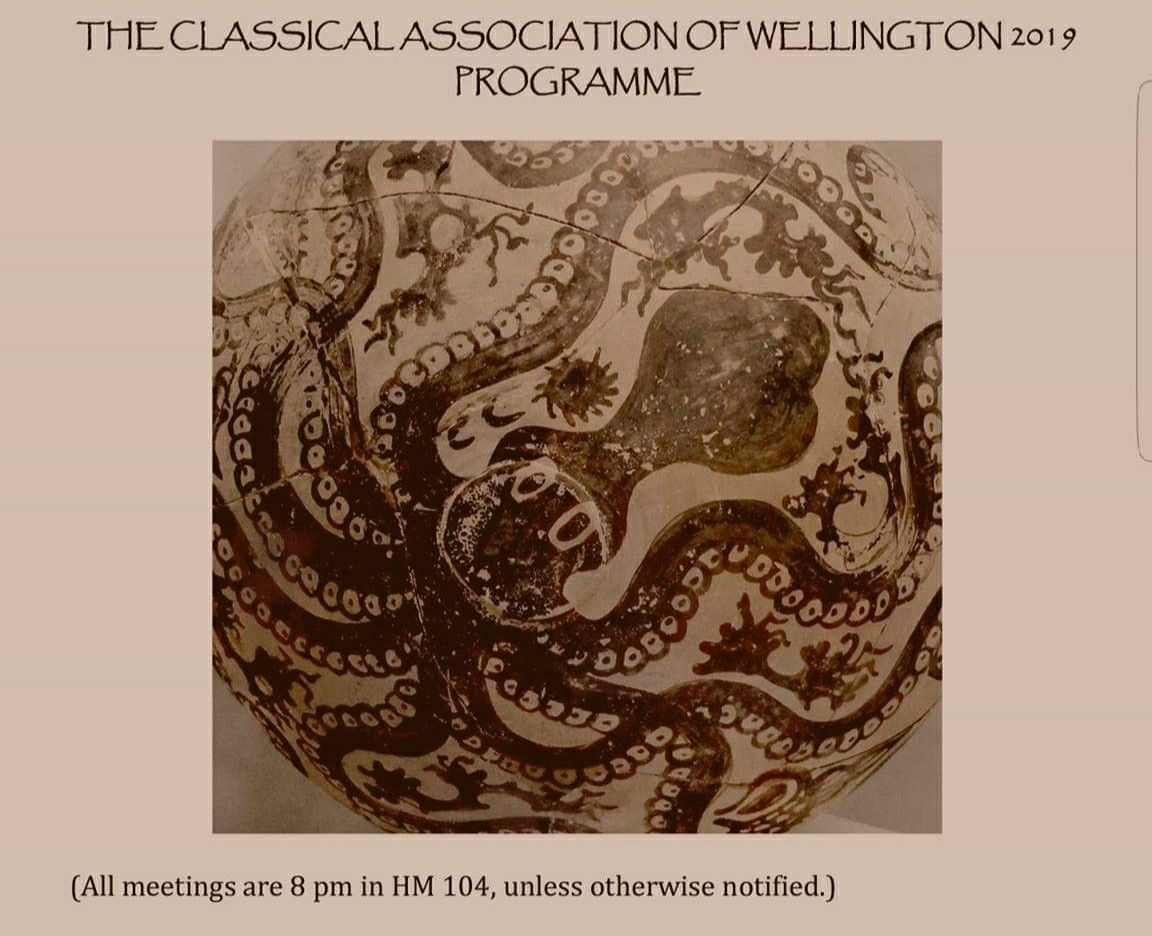 "Supporting local book event with Classical Association"
Our very own Congress member and Secretary, Professor John Davidson, launched a new book of poetry on Romans and Ancient Greeks at Victoria University last year.
It was well attended by Congress members.
— Classical Illusions book launch (8 Oct 2019)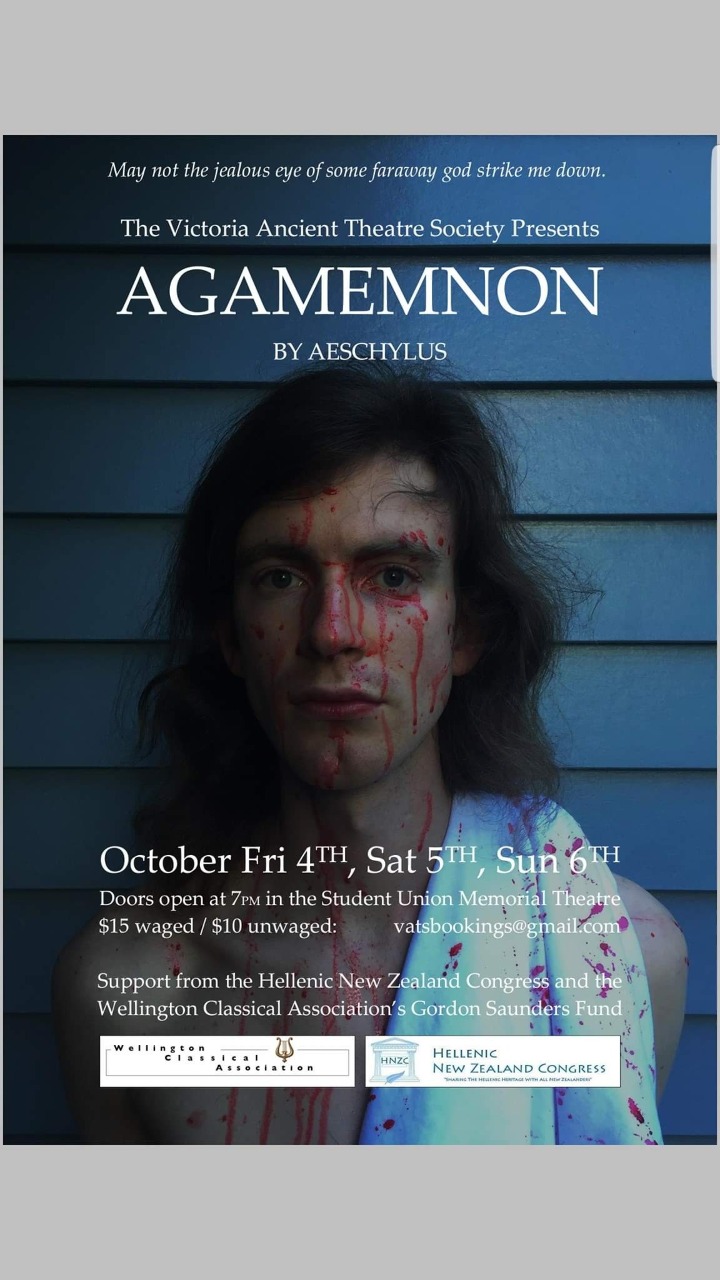 "Supporting local theater event with Victoria Ancient Theatre Society (VATS)"
Another opportunity to provide funding, this time towards a local production of Agamemnon. The students did an excellent job, portraying their Greek tragedy on a sparse stage.
— Agamemnon (4-6 Oct 2019)
About Us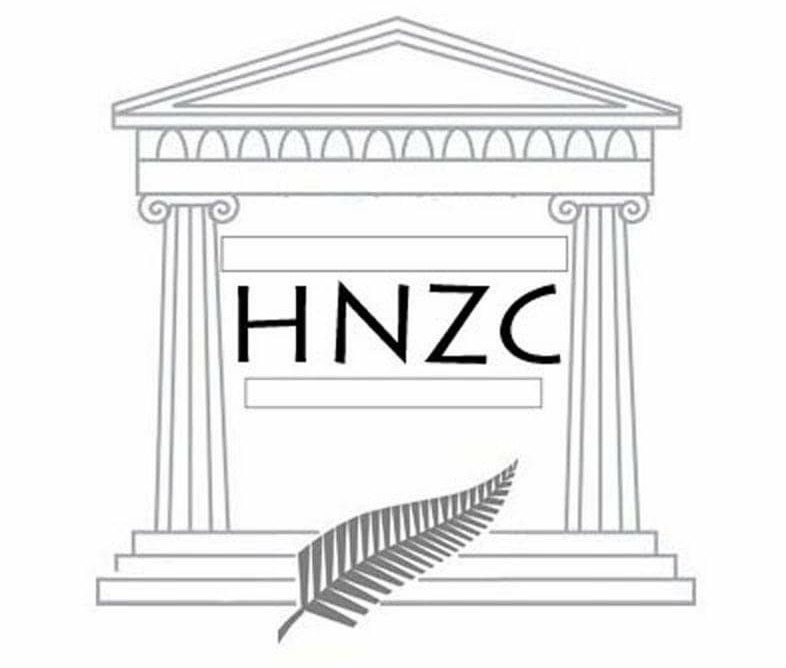 Hellenic New Zealand Congress
We are a group of New Zealanders, some of Greek or Cypriot descent, who have a passion for all things Hellenic.
We support our local Hellenic community groups and have an ongoing programme to celebrate Hellenism, past or present.
The Hellenic New Zealand Congress (HNZC) started in 1994 and is based in Wellington.
Check out our Facebook page.